Hyundai i30 Fastback N + Rasmus Wingårdh
"Tailored to your wild side": the ingenious Hyundai N jacket embodies the i30 Fastback N spirit
Cooperation with Rasmus Wingårdh, one of Europe's renowned fashion designers
The All-New i30 Fastback N is a successful combination of sophisticated and elegant design and the proven fun-to-drive factor of N
High-performance features from the i30 N make it an everyday sports car that is racetrack-capable


21 December 2018 - Hyundai Motor has teamed up with one of Sweden's top fashion designers, Rasmus Wingårdh, to create a unique Hyundai N jacket.
This exclusive fashion piece is part of the N communication campaign and reflects the key characteristics of the All-New i30 Fastback N: maximum driving fun in a sophisticated design. This is reflected in the slogan "Tailored to your wild side"; the N jacket is a highlight of the campaign to portray the two sides of the i30 Fastback N spirit.
Design is a key characteristic of the i30 Fastback N. We aimed for a visual metaphor in the oldest design discipline in the world: fashion. The N jacket plays a central role in our communication campaigns, symbolising the duality of the i30 Fastback N.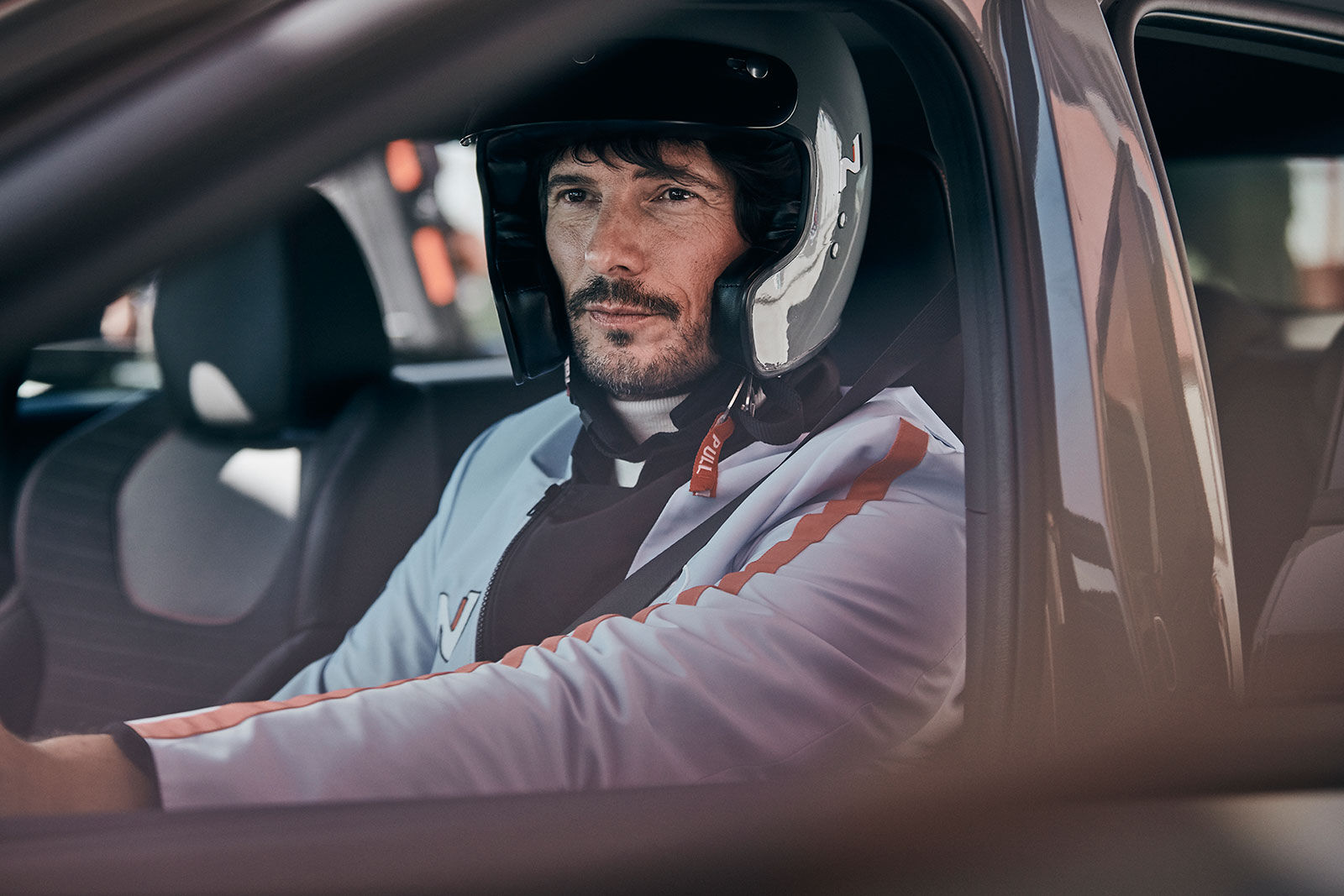 The Hyundai N jacket reflects the car's sophisticated and sporty character, which plays a central role in the film vignette created for its launch "Duality: Two Sides". Exclusively conceived for Hyundai by the Swedish designer Rasmus Wingårdh, the N jacket captivates with its classically elegant style on the outside. It is made of a wool blend and is a suit jacket ready for business. But there is more to this quiet, classic piece: the inside reflects the high-performance genes of the Fastback N. Turned inside out, the jacket sports a completely different look: functional with eye-catching racing touches. The racing jacket is light blue in colour and features the N logo with contrasting zippers in black.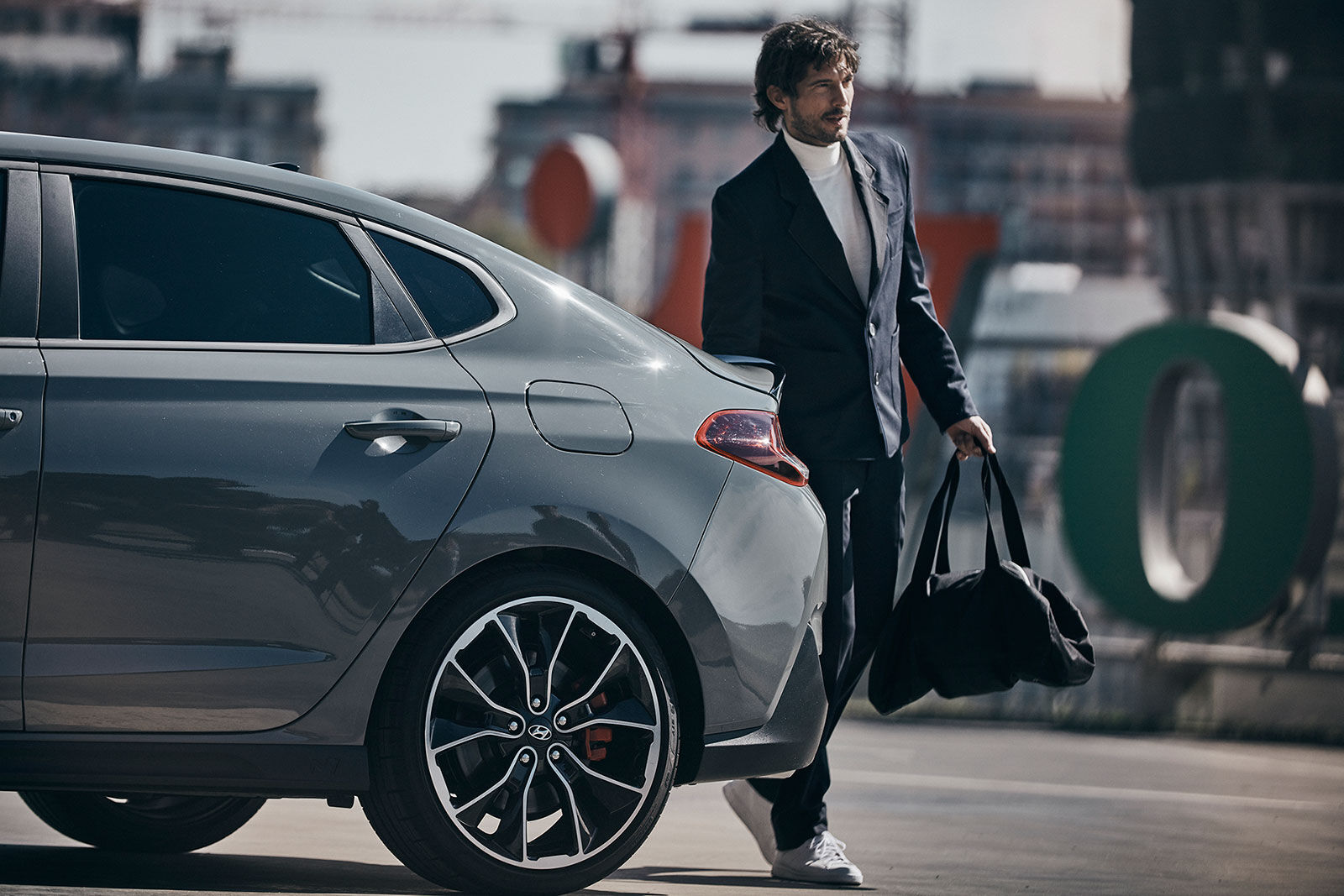 Elegant, yet hot in character
The All-New i30 Fastback N is the first five-door hot coupe in the C segment and the style-focused variant of the i30 N five-door. Exhilarating performance and fun-to-drive features complete its elegant design. This makes the latest Hyundai N model a racetrack-capable everyday sports car.
This elegant i30 Fastback shape has been merged with the i30 N five-door hatchback's dynamic features. The front of the i30 Fastback N showcases a dynamic N grille and the N front bumper, highlighted by a red character line below. The black side sill of the lowered body further underlines the model's sporting heart. The rear features a unique bumper with the red character line, dual exhaust pipes and a generously arched rear spoiler that is integrated into the tailgate. To highlight the rear spoiler, a glossy black accent has been inserted to further emphasise the specific N appearance.
Rasmus Wingårdh is a Gothenburg-born artist based in Stockholm. He has worked with brands such as Filippa K and Uniforms for the Dedicated. His creations cover prints, furniture and fashion, turning the abstraction of art into something accessible. Lifestyle products have always been central to Wingårdh, and most of his creations place style itself front and centre. He constantly seeks to challenge conventions, building new connections between people and art by combining design, fashion and lifestyle.