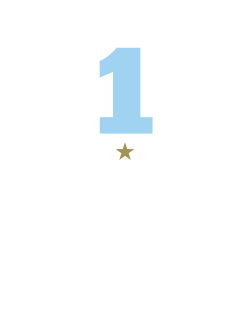 2019 FIA World Touring

Car Cup

Champion!
* Subject to the official publication of the results by the FIA
Hyundai i30 N TCR
Highlights

of

2019 FIA WTCR
i30 N TCR

Dominated the
2018 FIA World Touring Car Cup (WTCR)
Hyundai Motorsport saw its i30 N TCR take the company's maiden titles in the inaugural FIA WTCR with its customers securing both driver's and team's championships.
Hyundai i30 N TCR
Champion

of

2018 FIA WTCR
The i30 N TCR
The creation of the i30 N TCR represents Hyundai Motorsport's first step into circuit racing, as well as its entrance into one of the fastest- growing categories in motorsport. The design phase of our TCR project began in September 2016,with our first complete test car up and running in April 2017.
From the first time I tested the i30 N TCR, it was clear that it

had a very strong engine. So, to step in as a test driver and

find out that the engineers had done such a good job was

very encouraging. The entire package is very strong, which

says a lot about the strengths of the i30 N road car that the

TCR design it is based on.
In addition to the WTCR, there is an increasing number of regional and national series that run a similar sprint race format for TCR, and many of Hyundai's customers have already chosen i30 N TCR for its performance.
In 2018, up to eight i30 N TCR vehicles participated in TCR Europe, winning five of the first ten races. Hyundai customers are also running in TCR Italy, Germany, and the UK, as well as participating in the Pirelli World Challenge in the USA, where they won two championships.
Based

on The

i30 N

For the first time, we are opening our new TCR Racecar to the public. Based on the street-legal New Generation i30 N in line with TCR regulations, the i30 N TCR is powered by a 2.0-litre turbocharged engine connected to a 6-speedsequential gearbox and is fitted with a 100-litre fuel tank.
Technical
Specifications
i30 N TCR
Engine

2.0-liter turbocharged engine with direct injection

Transmission

Front Wheel Drive, 6-speed sequential gearbox with paddle shifters

Electronics

Life Racing ECU

Suspension

Front : McPherson struts Rear : 4—arm multi-link. Adjustable dampers all round

Wheels

Bespoke Braid 10"x18" rims, specifically designed for Hyundai Motorsport

Brakes

Front : Hyundai Motorsport branded, specially designed Brembo 6-piston calipers with 380mm diameter ventilated brake discs Rear : 2-piston calipers with 278mm brake discs
Length

4,450mm

Width

1,950mm

Wheel Base

2,650mm

Weight

1,700mm

Bodyshell

Hyundai Motorsport designed lightweight high-tensile steel roll cage

Interior

Sabelt race seat and 6-point, HANS compatible, harness

Fuel System

100-liter fuel tank with endurance refueling capability