Performance Fun to drive
N-ZINE 06 May 2020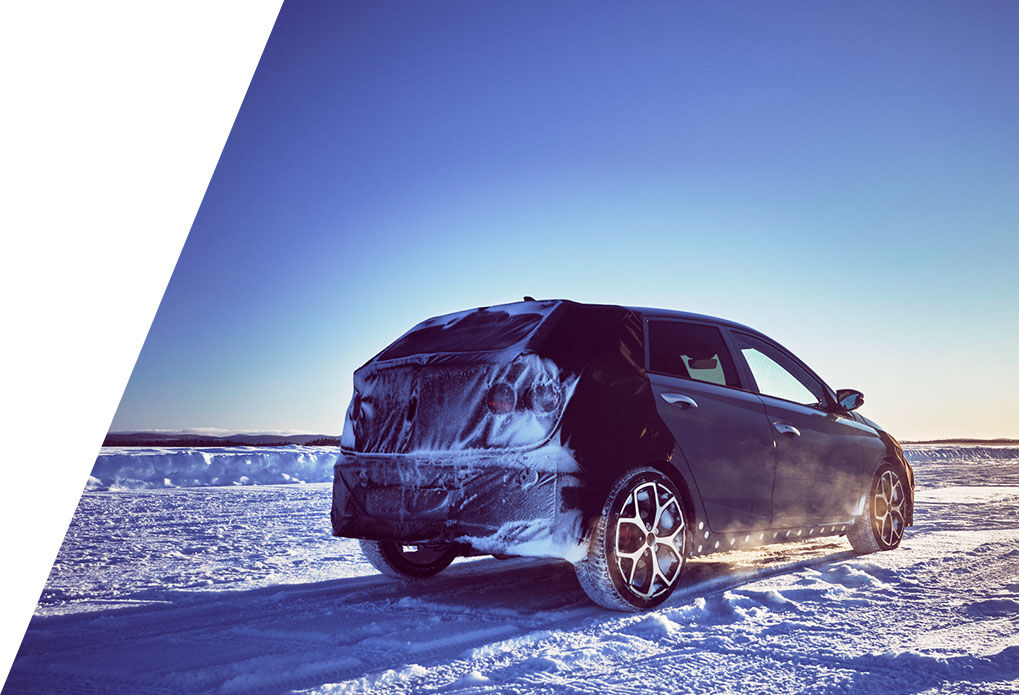 Creating N cars is no simple feat. And 7-year Hyundai WRC driver Thierry Neuville should know, after visiting Hyundai's winter test center in Arjeplog, Sweden. Taking inspiration from motorsport and the elements that make a fantastic rally car, Hyundai N extensively tests and applies the technology to their N models — a process that lets them share both high performance and the fun-to-drive feeling.
Neuville experienced this process first-hand in one of the most ruthless places to push automotive technology to the limits. This is where N's journey begins.
Like other rally cars, the i20 WRC is designed to speed, compete, and overcome the elements, including Arjeplog's icy, 40-degree-below-zero Arctic environment. As a veteran rally driver, Neuville is well-acquainted with i20 WRC, but this is his first time meeting it in under these conditions. After test driving the car across slick surfaces and thick snow banks, Neuville noted, "WRC car pushes to the extreme. Every detail is fine-tuned to get maximum performance."
It's this inspiring motorsport performance that Hyundai N studies in order to adapt the technology for N models. Through the RM series, we see a continuous cycle of test, observe, and evolve; the technology's effect on its performance is tested extensively on the road as well as Arjeplog's snowy landscape. Neuville was more than happy to take RM19 for a spin. "RM19 is a very impressive car. Very easy to drive obviously. It's good fun because it's RWD as well." It's a car that showcases Hyundai N's future brand aspiration — super-car performance.
Once the technology has been thoroughly tested, it's time to bring it to the newest N in the making, i20 N. With the chance to drive its prototype, Neuville couldn't contain his excitement.
"I was a lucky boy today to drive the first prototype of i20 N. Very interesting car. Very precise. Very easy handling. The electronic system are helping the driver to keep the control all the time. The engine is revving very nice. The noise is really interesting as well."
It's not just about performance, but making sure the technology has been honed for that fun-to-drive feeling. Even though it made it to Arjeplog, N's journey continues, being perfected until everyone can have Neuville's reaction: "…I had a big smile on my face because I was driving. It was incredible."