Based on the road-ready Veloster N model, this new car, which will make its debut in 2020, is designed specifically for the new ETCR championship, which will make its debut in 2020. The Veloster N ETCR heralds an exciting new era for Hyundai Motorsport, which will see in which electric racing becomes one of the pillars of the company.
Hyundai Motor at IAA 2019
The vehicle capitalizes on Hyundai Motorsport's expertise in touring car racing and follows the success of the competitive i30 N TCR and Veloster N TCR packages. Development of the ETCR project mirrors Hyundai's wider strategy for development of electric road cars, and further underscores Hyundai Motorsport's high-performance capabilities.
Designed and built at the company's Alzenau headquarters, the Veloster N ETCR is fully electric and rear-wheel-drive with a mid-mounted motor—two firsts for a Hyundai Motorsport project—in line with ETCR regulations.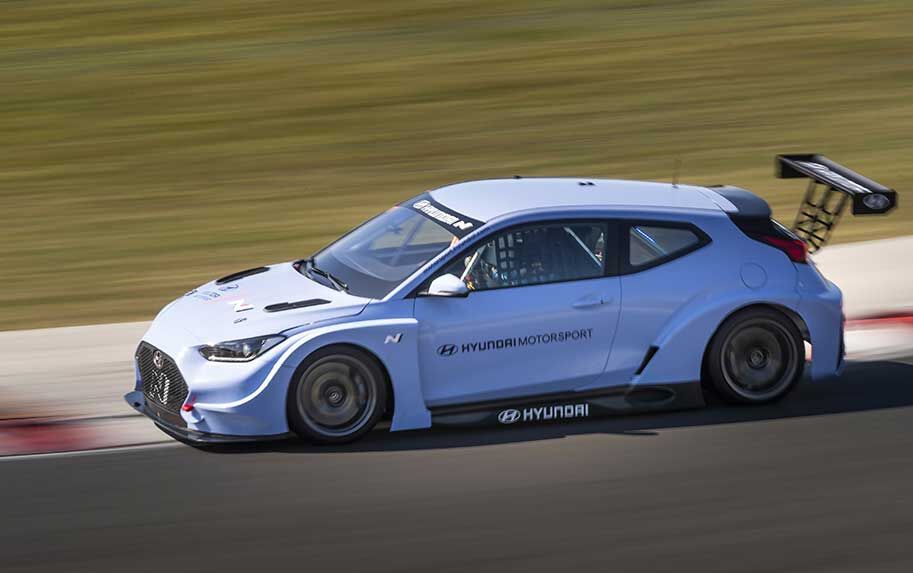 Design work began in November 2018, with the first shakedown of the prototype completed in August 2019. A full testing program will commence later this month, supported by Hyundai Motorsport's trained and experienced engineers, with two Veloster N ETCR cars to be produced for the first ETCR season.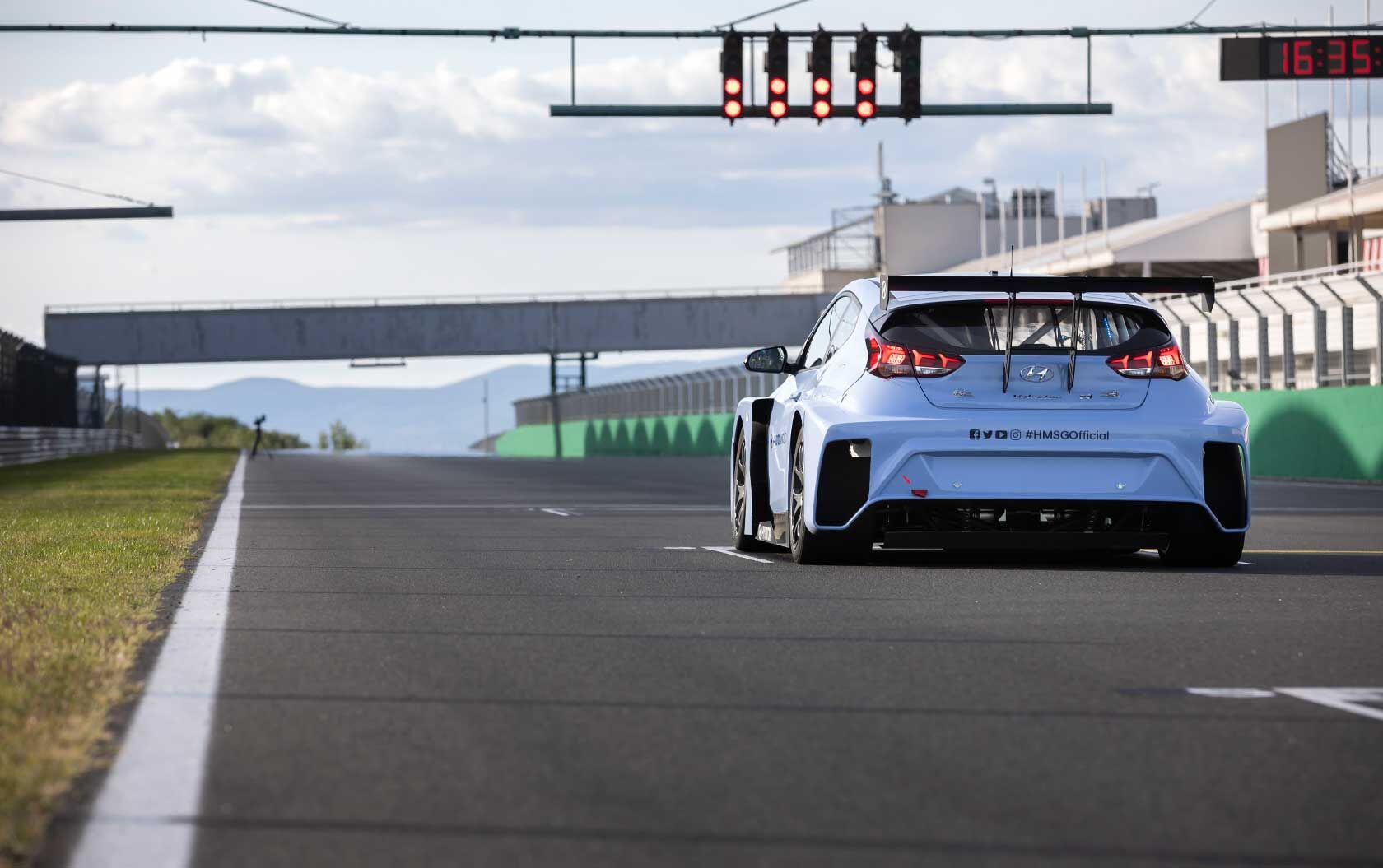 The project will be integrated alongside with the company's continued commitments as a manufacturer within the FIA World Rally Championship (WRC), as well as its Customer Racing efforts with the i20 R5, i30 N TCR, and Veloster N TCR. As part of Hyundai Motorsport's role as a development center for high-performance cars, all learnings from the Veloster N ETCR will be shared with Hyundai's global R&D facility in Namyang, South Korea.
Introducing the Veloster N ETCR05 Dec 2019