Lifestyle Fun to drive
How to prepare
for a track day
N-ZINE 13 Mar 2020
by Chris Pickering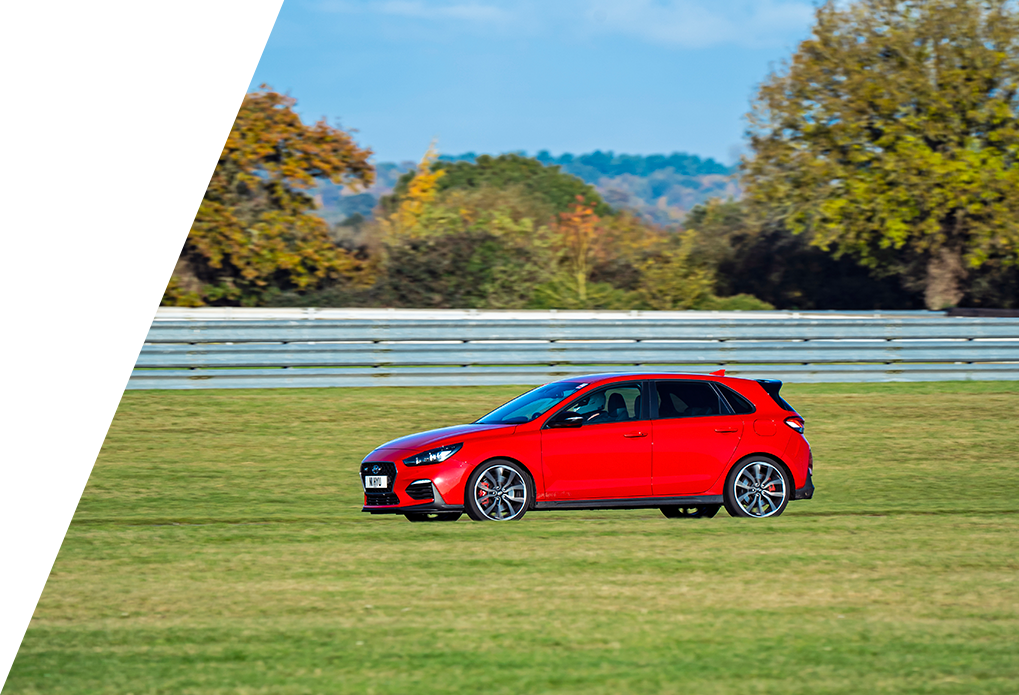 How to prepare
for a track day
2020.03.13
by Chris Pickering
If you want to discover what your car can really do, the best thing is to take it on a track day. Contrary to what some people might tell you, virtually any well-maintained road car can be fun on a track; you don't need any special modifications or upgrades to get started.
That's particularly true of Hyundai's N cars, which are designed to be track-ready right out of the box. In fact, so confident is Hyundai in the ability of these cars that it's one of only a handful of manufacturers to include track day cover as standard in the warranty.
Even when you start to push harder, N's got you covered. Many of the parts that more experienced track day drivers might consider as an upgrade to other cars can be supplied as standard on the Ns, such as an electronically-controlled limited slip differential (standard on the Performance models).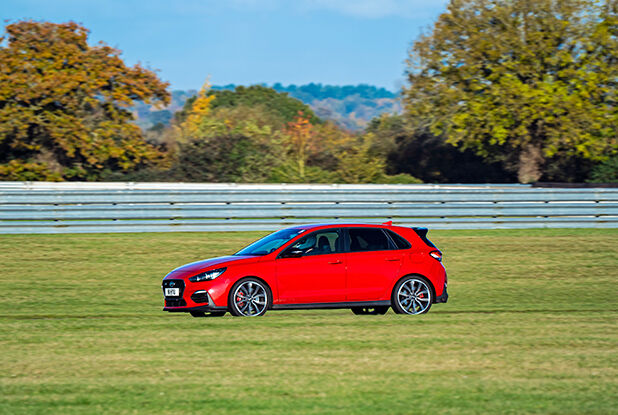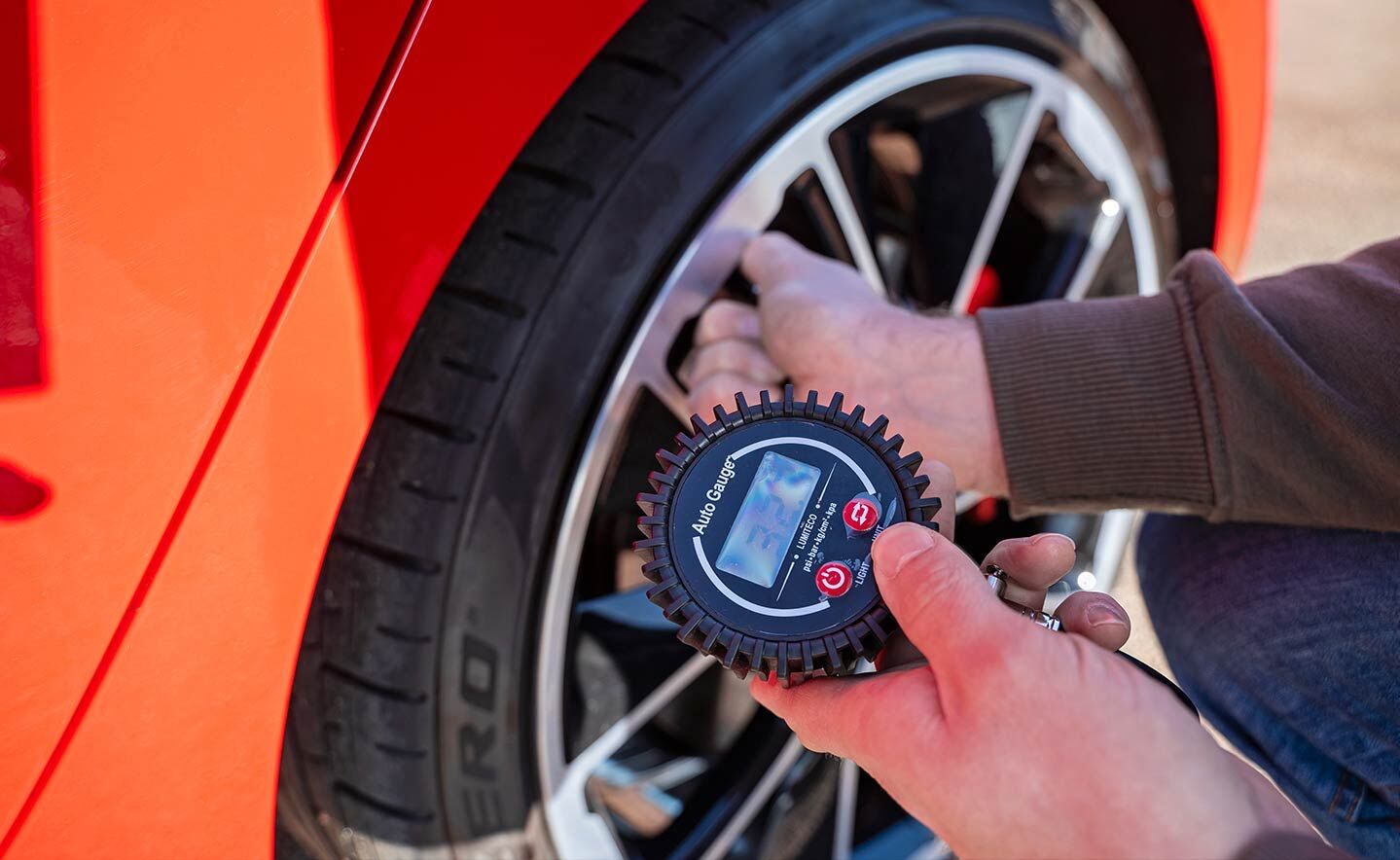 There are, however, some basic checks that you should carry out before you take you go. Even if you've not been on track before you'll put far higher loads through the chassis on a circuit than you will on the road. Make sure that your tyres and brake pads have plenty of life left in them – both for the event and the drive home – and that your servicing is up to date. The i30 N's high performance pads and generously-sized discs (345mm on the front and 314mm on the rear of the Performance edition) ensure ample braking performance, but they will wear more quickly on track than in road use.
Once you're there, the first thing is remove any loose items that might end up flying around. You don't want to nail the perfect apex only to be smacked in the face by the cappuccino that you were sipping on the way to the circuit.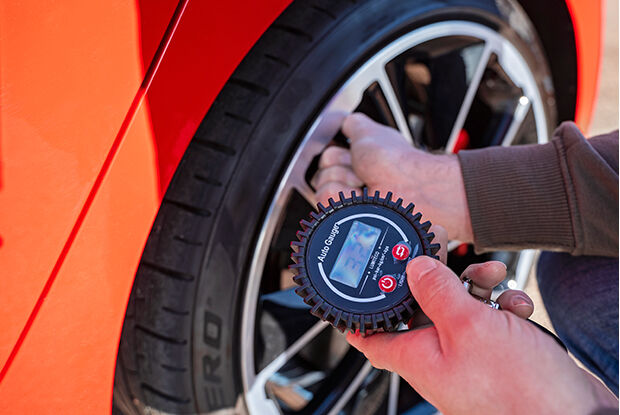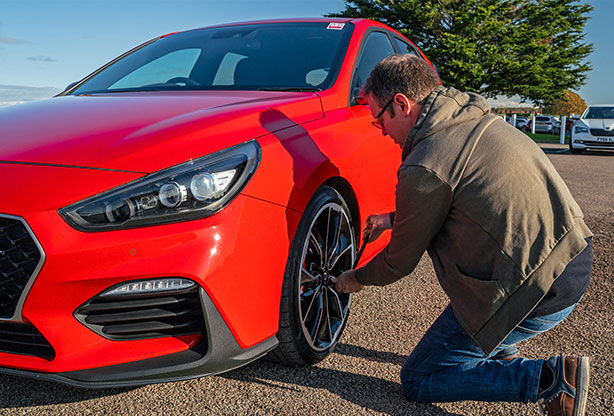 Next, take a minute to ensure that your wheel bolts are torqued up properly and that your brake fluid level is correct (you're unlikely to have an issue with either, but it's worth checking). It's also wise to check the oil level before you go out on track and keep an eye on this throughout the day.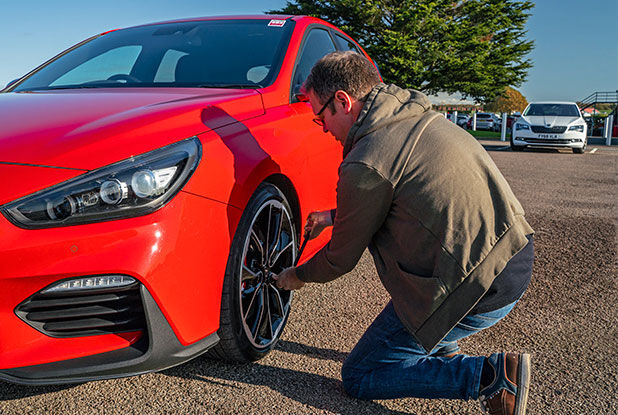 Bring a pump and a tyre pressure gauge. You'll generate a lot more heat in the tyres while driving on a circuit, so you may need to reduce the pressures to compensate. Just be aware that the pressures will go back down when the tyres cool, so you'll need to give them time to get back up to temperature after you've had a break. The tyre pressure monitoring system in the i30 N's instrument cluster is a really good way of keeping an eye on this. Bear in mind too that you will need to re-adjust them (once they're cold) before you drive home.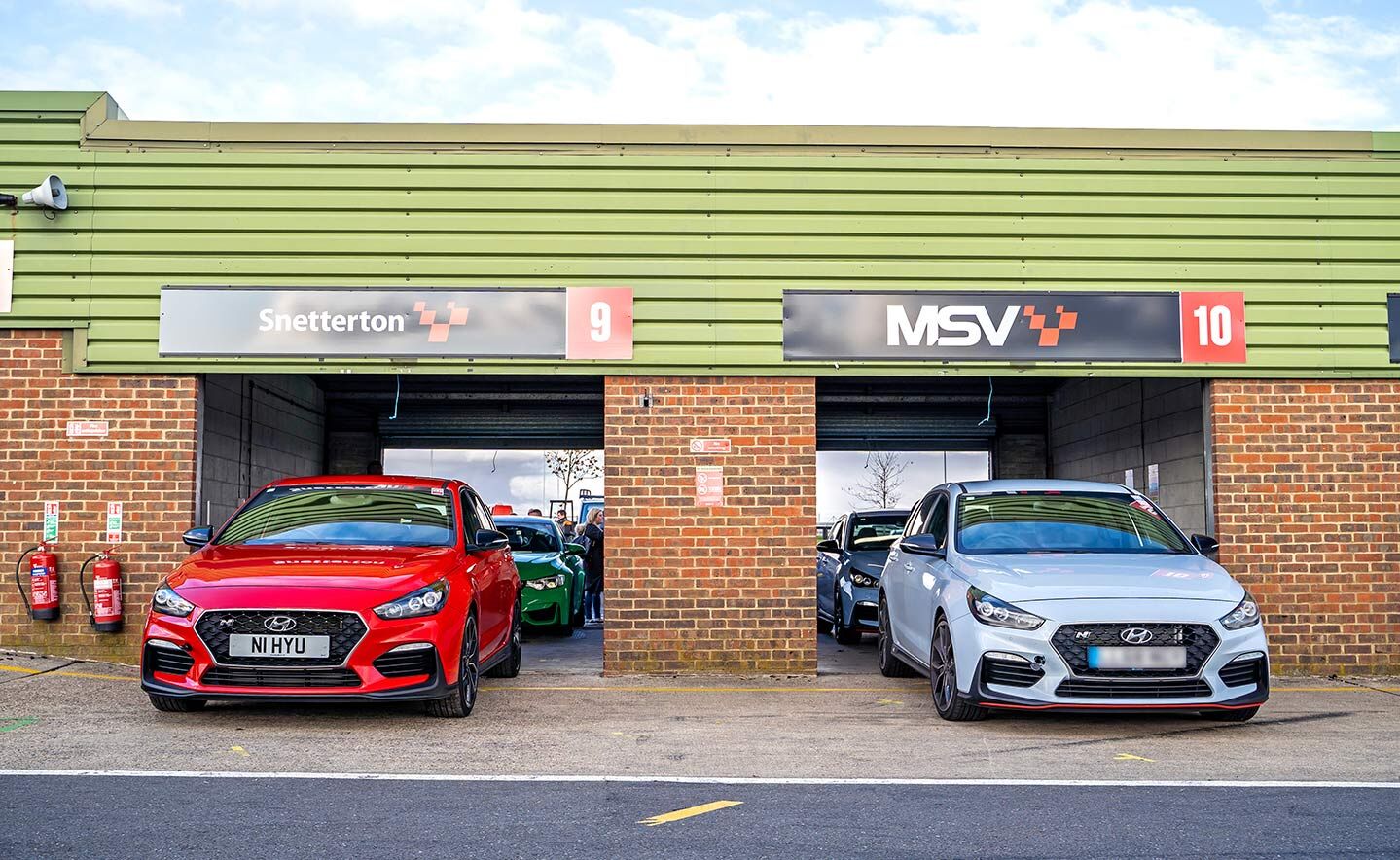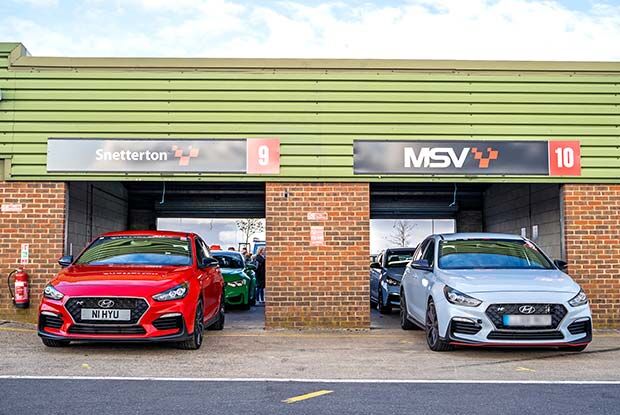 Finally, most track day organisers will ask you to fix the car's tow hook in position before you venture onto the circuit. This is a precaution in case you need to be towed back to the pits for any reason. In the case of the i30 N, all you need to do is open a flap in the front bumper and screw in the tow hook, which is normally kept under the floor in the boot.
These steps shouldn't take you more than a couple of minutes and they will ensure that your car is ready to go out on track. All that's left after that is to enjoy it. Driving on track can be a wonderfully liberating experience – no speed limits, no oncoming traffic and a safe environment to test your skills.
It really is something that every enthusiast should try. And the i30 N is the perfect car in which to do it.
How to prepare for a track day 13 Mar 2020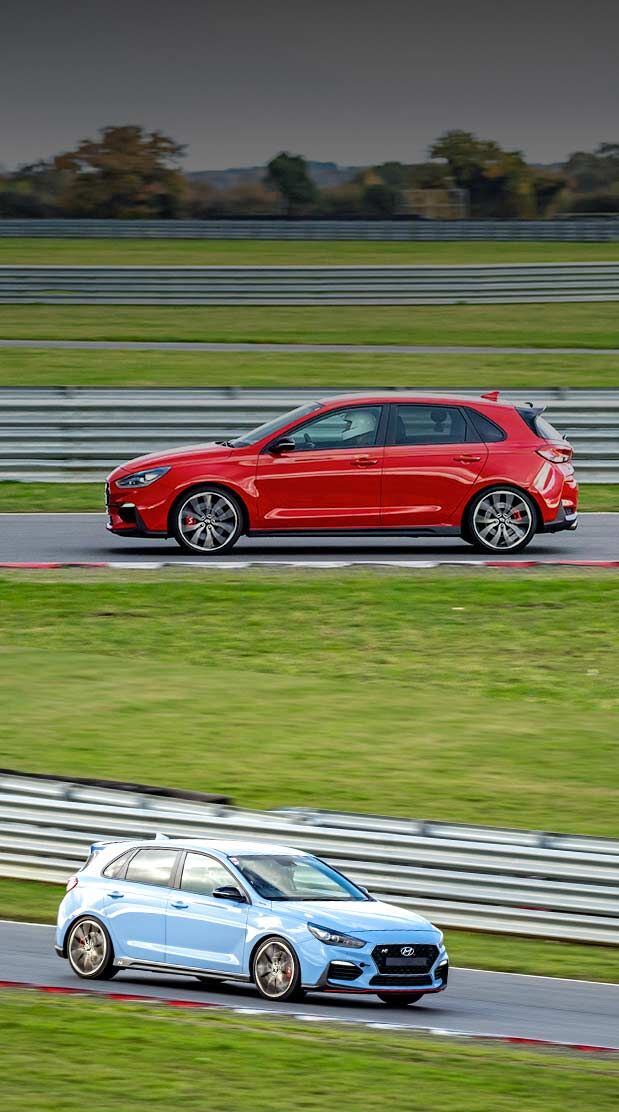 Chris Pickering
A lifelong petrolhead, obsessed with performance cars and classics. Full-time motoring journalist, former development engineer and occasional racing driver. Usually found on the road or in the garage.