Lifestyle Fun to drive
N-ZINE 27 Feb 2020
by Ben Oliver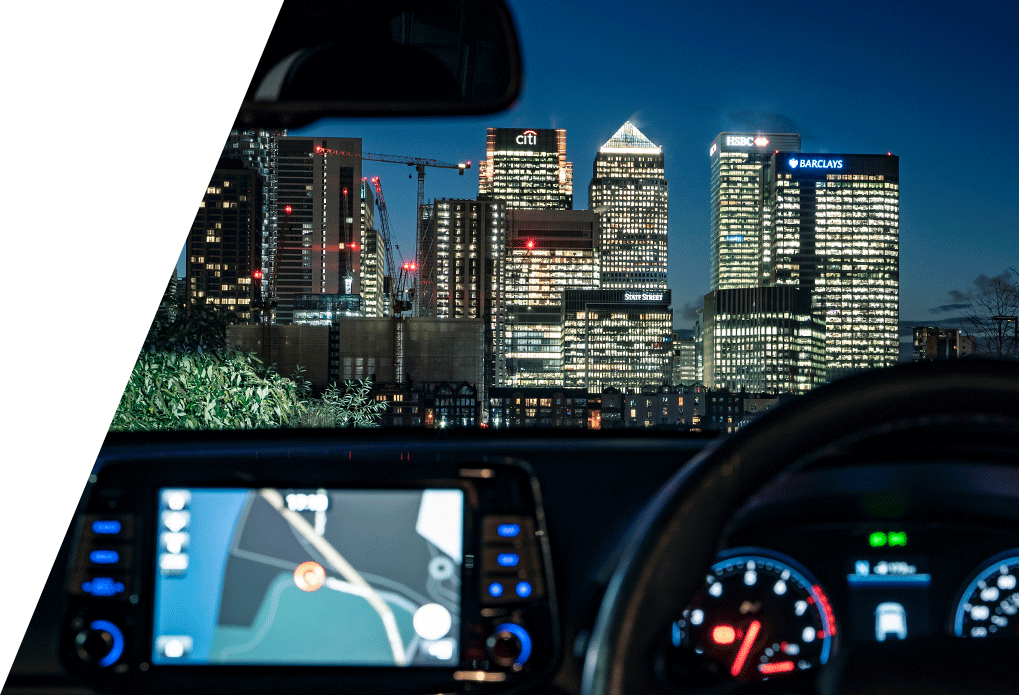 A little while back we blogged about the joy of the dawn run: setting the alarm on your phone to 'way too early' and heading out in your car to enjoy a great road before it starts to fill up. But here's the flip side of that. I've always loved staying up late and going for a drive through a city at night. The views are wildly different: deep night instead of misty dawn, and brilliantly-lit skyscrapers instead of snowy mountain peaks.
The driving is very different too. The city is not the place to explore the outer edges of your Hyundai N's performance. And for most of the 24-hour cycle, I totally accept that a car is not the best way to get around a city. Public transport, a bicycle or your feet all make more sense, more of the time.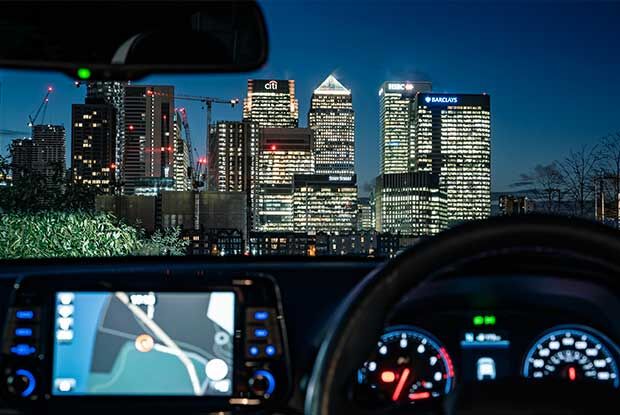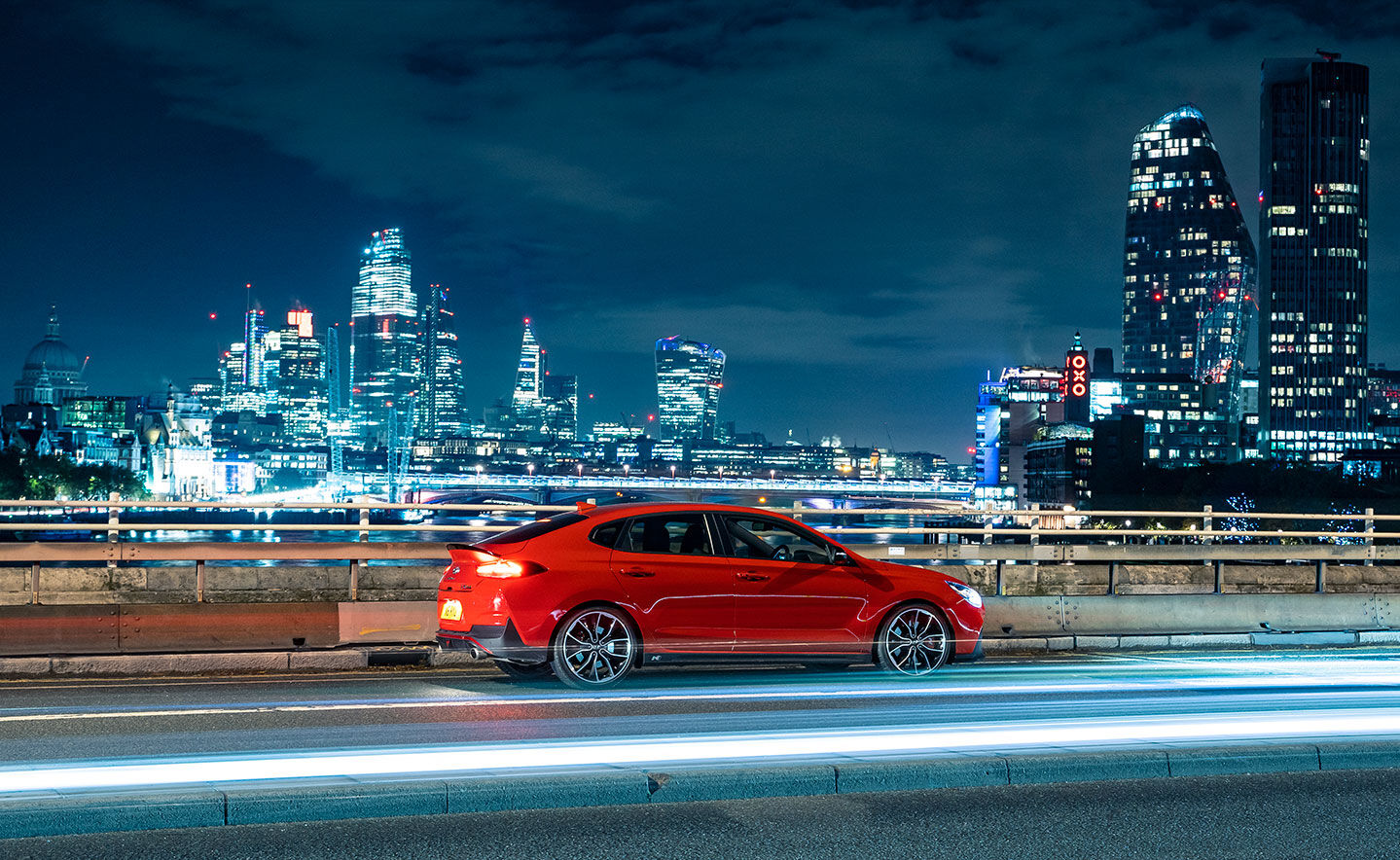 But I've always found a real thrill in heading out onto a city's streets when all the other traffic finally starts to disappear. There's something liberating about being able to make rapid progress over roads usually choked with traffic, linking in minutes parts of the city that might take an hour to drive between at rush hour. Sometimes it feels like teleportation.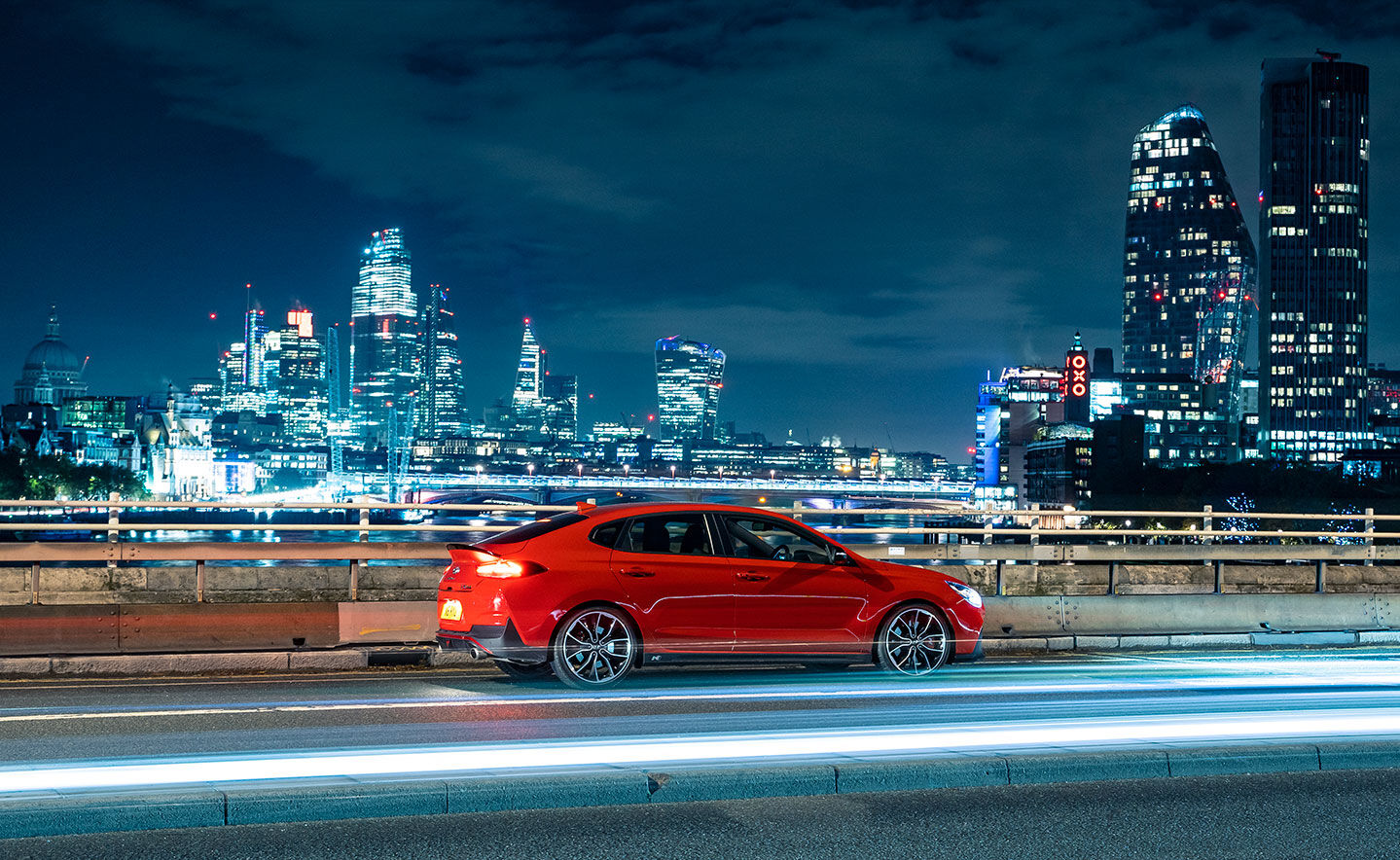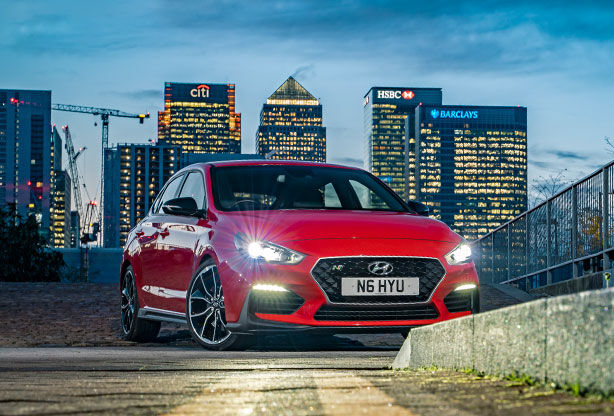 You also realise that the some of our cities' most spectacular new buildings were intended by their architects to be seen and appreciated at night, when lit. I find I can appreciate them more when not distracted by the crowds, traffic and noise at street level, or by the deadlines and appointments I have for the rest of the working day.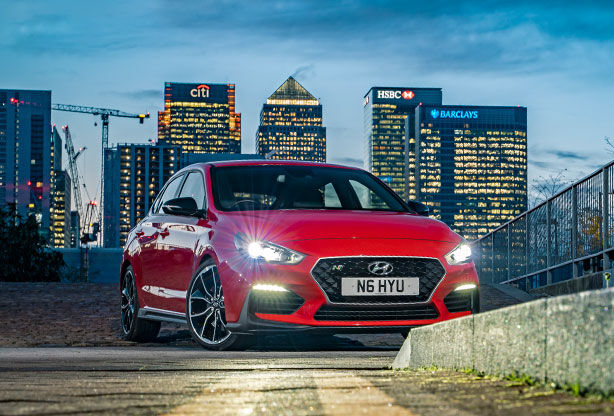 Not that the streets are ever entirely deserted in a city, of course. As a motoring journalist I've done photoshoots with cars in cities as diverse as Rome, Tokyo, Mumbai and New York, and it's always fascinating to see how the people on the streets change around you as night falls. I took a Hyundai i30 Fastback N for a late-night mini-road trip through my home city of London, and was reminded again that it never sleeps. I saw the white-clad porters of the city's ancient Smithfield meat market starting their day's work at midnight, eight hours before the office workers in the sleek skyscrapers which have sprung up above it. I grabbed a late-night bagel from one of the 24-hour bakeries in Brick Lane to the east of the city. They claim never to close, and their small-hours clientele is always an odd mixture of taxi drivers, off-duty police officers, and clubbers on their way home.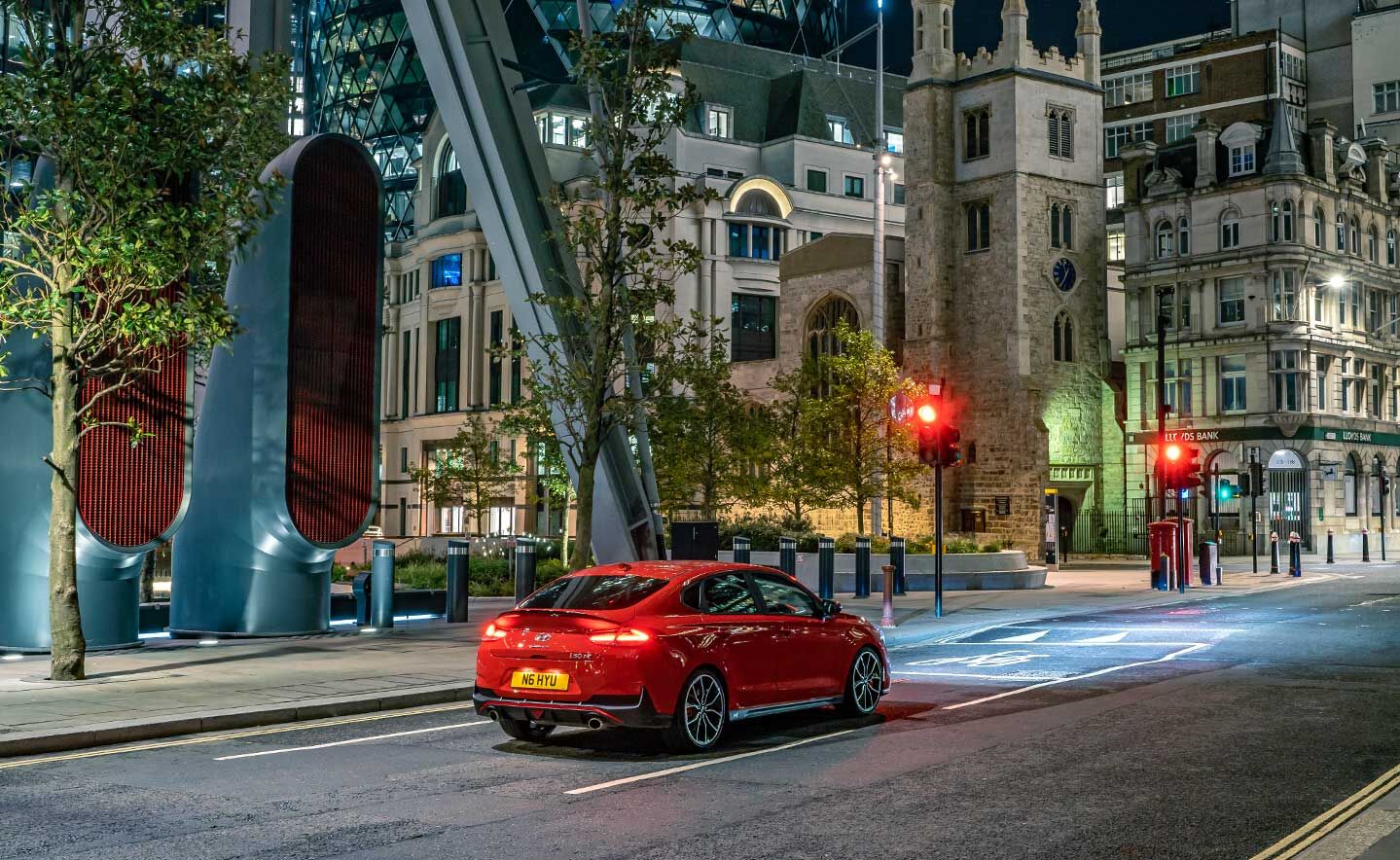 That endless 'configurability' means you can also tune your N for city streets. I chose to set the suspension and engine to normal, but went for the 'sport' setting for the rev-matching and steering, as city driving means a lot of turns and gearchanges. And it might have been naughty, but I went for sport-plus on the exhaust.
There's plenty of background noise in the city anyway, even at night. And it's unfair to have a Hyundai N and keep all the fun to yourself.
The night drive 27 Feb 2020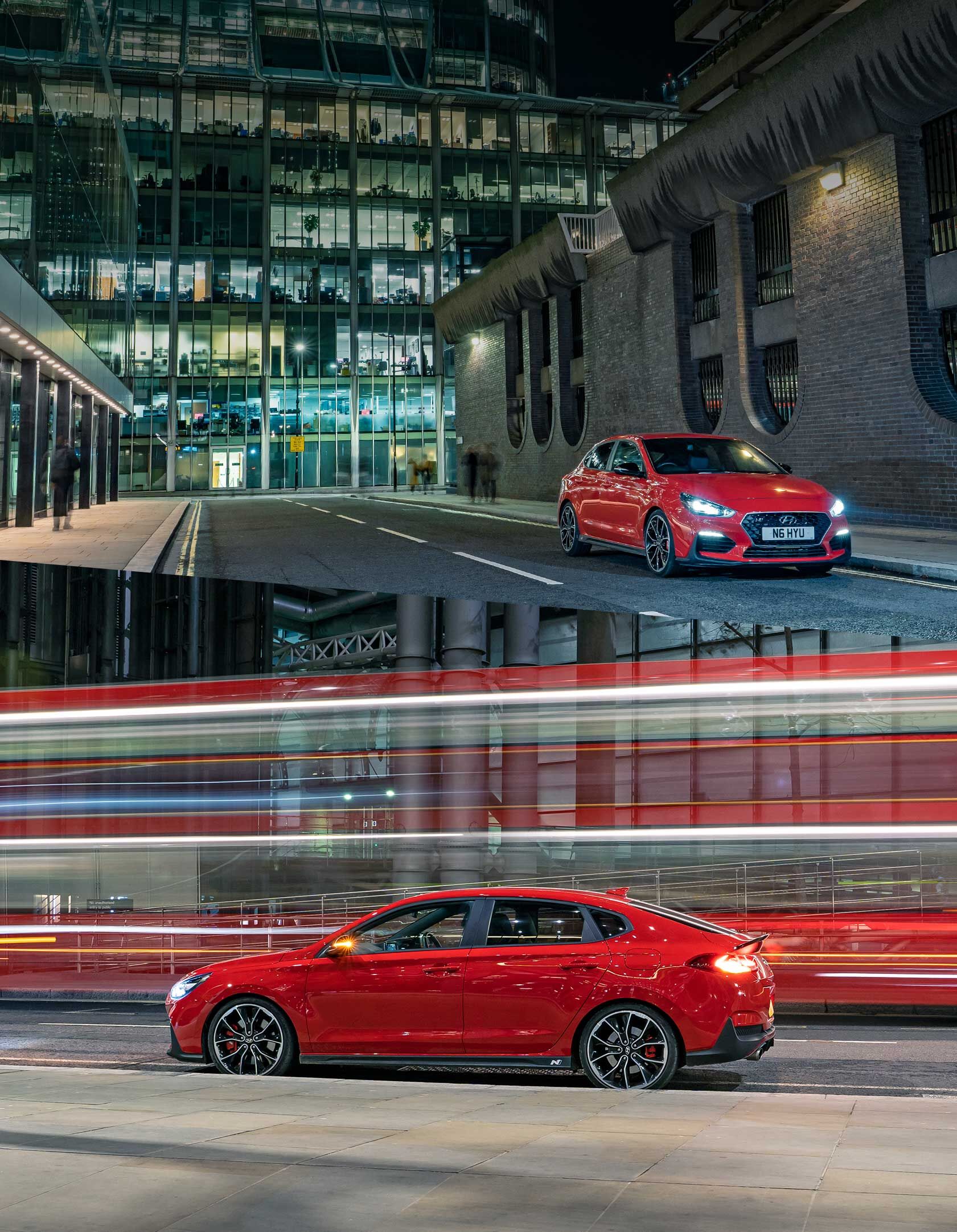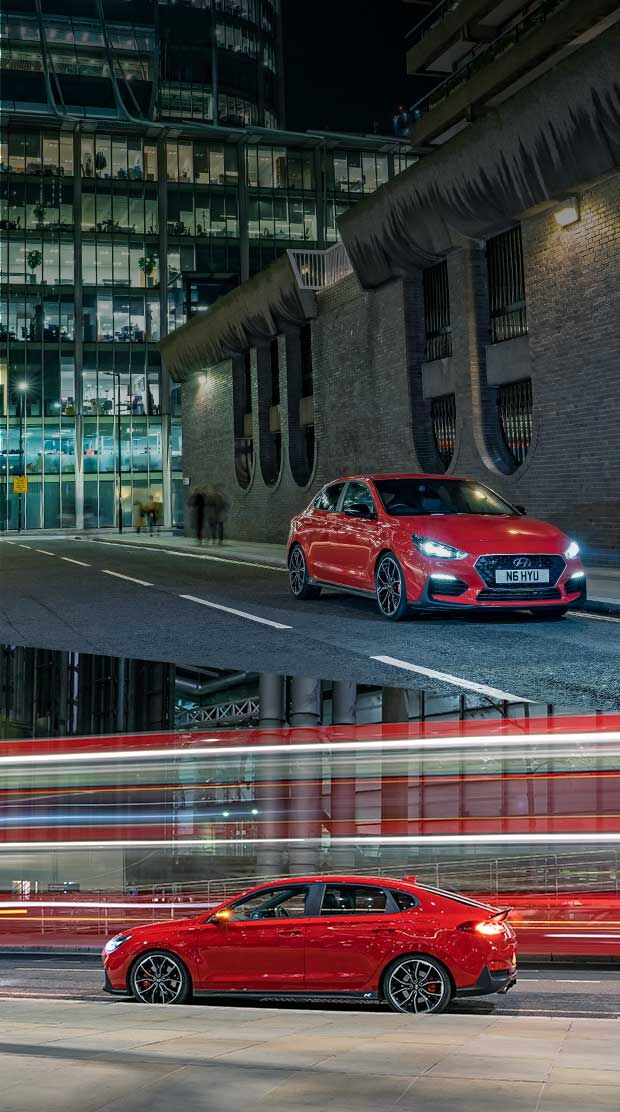 Ben Oliver
An award-winning motoring writer and test driver, contributing to major newspapers and magazines around the world. He lives in the UK but travels widely, and prefers a hot hatch to a hypercar.