Lifestyle Share the N feeling
Meeting the
N-thusiasts
N-ZINE 20 Feb 2020
by Chris Pickering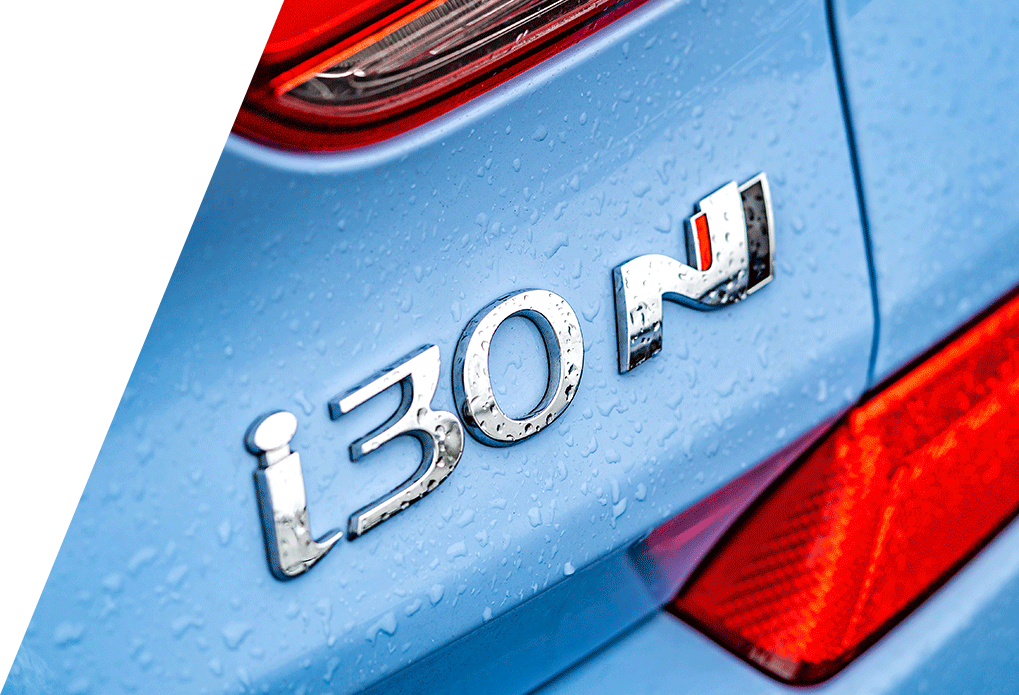 2020.02.20
by Chris Pickering
What is it about cars that brings people together? Sure, we all love driving, but there's always been a camaraderie between petrolheads that extends beyond that. It's a whole sub-culture. One that combines elements of style, individuality and expression.
Nowhere is this more evident than at the Ace Café in London. First opened in the 1930s, it immediately proved a magnet for car and bike enthusiasts. The current art deco façade, with its whitewashed walls and iconic clock tower, followed in 1949. In the fifties and sixties, the Ace became the spiritual home of the Rockers and the birthplace of the café racer. The riders of these stripped-down machines would stick a coin in the jukebox and then challenge each other to race to the nearby bridge and back before the song finished.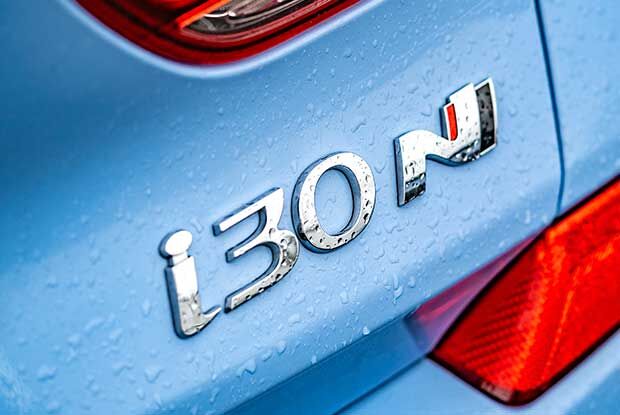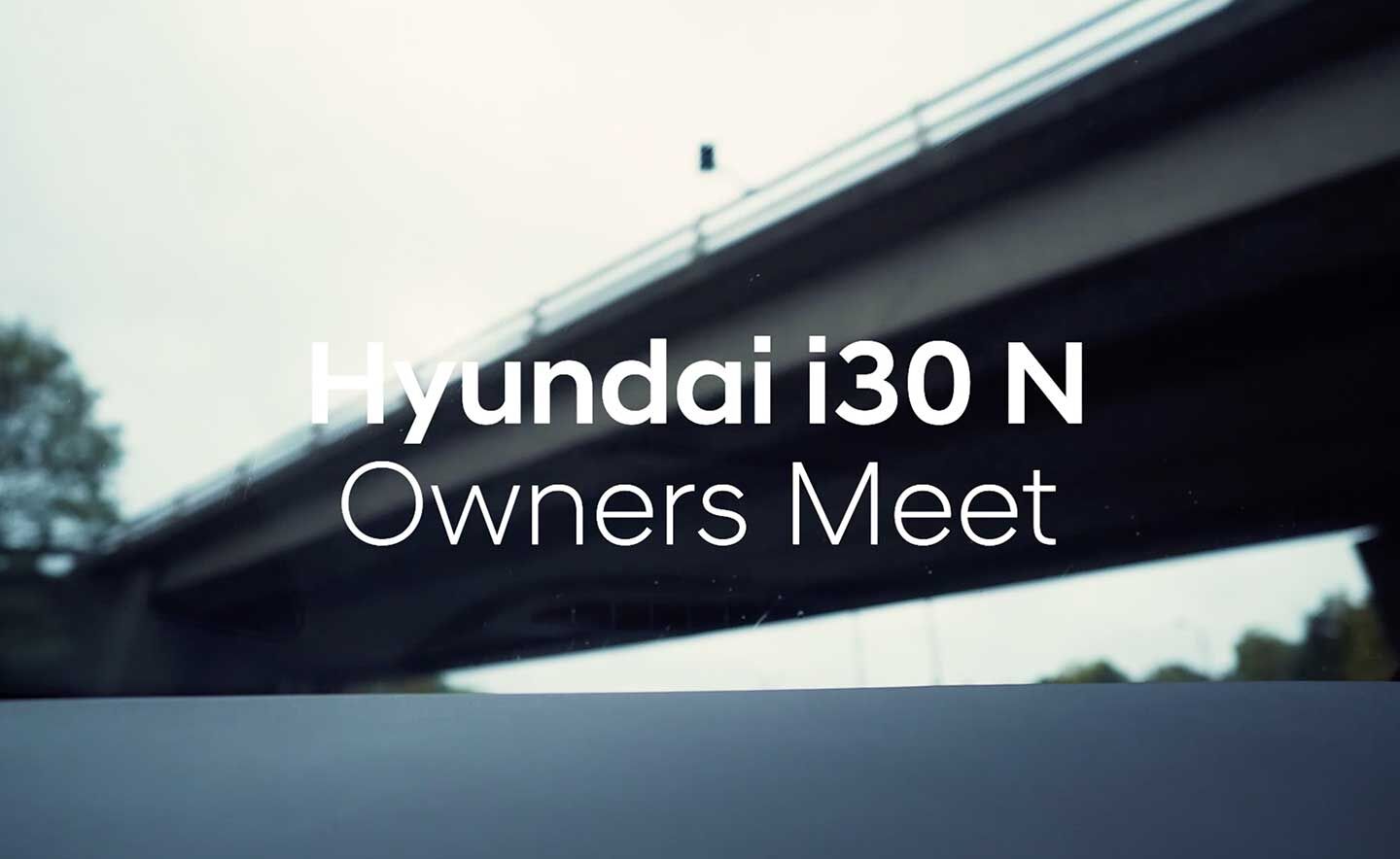 Half a century on, the Ace is still a focal point for those with high octane fuel pulsing through their veins. That makes it the ideal location for a gathering of the UK's N-thusiasts, who have come from far and wide to take part in the event.
They're a group as diverse as car culture itself. From young enthusiasts – for whom the i30 N's attainable pricing has, in many cases, provided a gateway into performance car ownership – through to seasoned track day addicts. They all have a story to tell. As do their cars.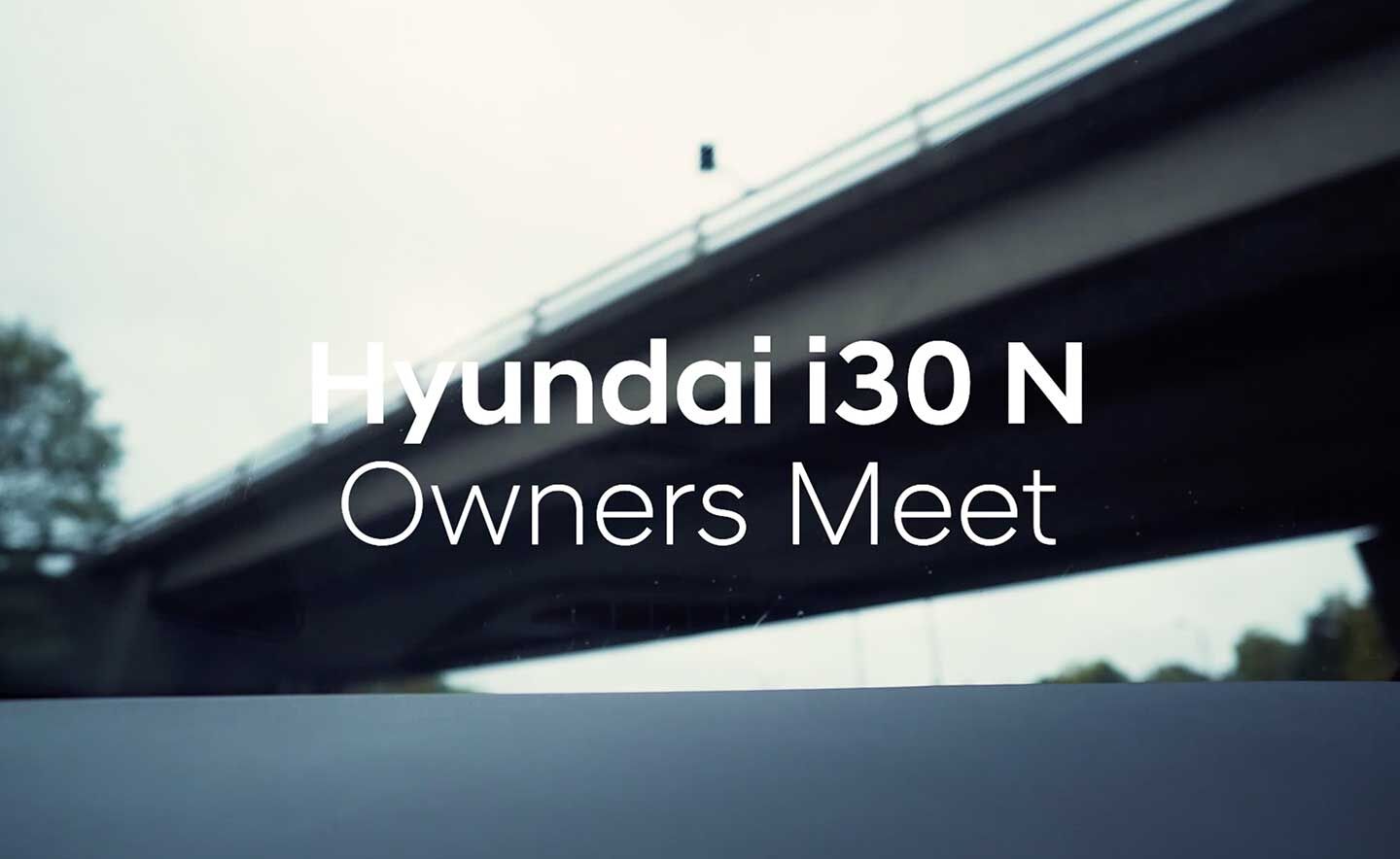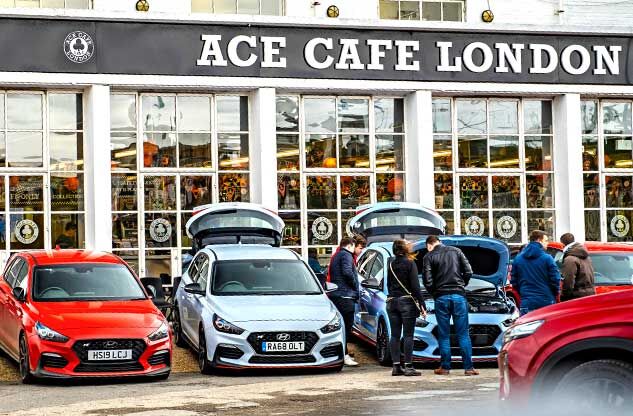 Matt Carter, for instance, owns what is thought to have been one of the first i30 Ns in the country. He has a background in the motorsport industry, but he'd never actually driven on track until he bought his Performance Blue example. Soon after taking delivery he drove the car to Belgium with a couple of friends for a track day at Spa. So impressed were his companions that they both came back and ordered Ns of their own.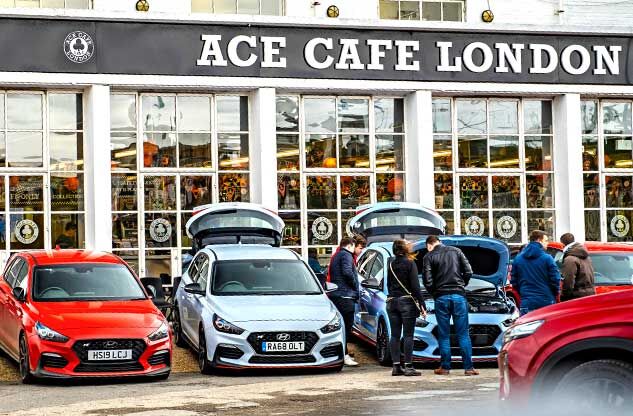 Ross is no stranger to the car scene, having started off customising cars for shows. In that world, it's all about aesthetics, but the N is his first real performance car and he describes it as "more for go than for show". Nonetheless, he couldn't resist applying a degree of personalisation. Mechanically, it now has a stage one remap, a performance air filter and wider wheels. Visually, it's marked out by a discreet series of tweaks that include black N badges, an aftermarket splitter and a carbon wrap for the spoiler.
"Modifying cars is in the blood, I think," he comments. "It's about trying to be that little bit different from everyone else and stamping your own identity on the car."
Next we bump into Maria Nelson. A lifelong petrolhead and an active member of the N owners scene, she was drawn to the car by its combination of performance and versatility. "I love the way the i30 N drives," she enthuses. "You can have a lot of fun with it, but it's also a very easy car for the family – my kids love it. Plus, there's a really nice community around it. We've met a lot of friends through N events."
Despite the worst of the British weather, the N-thusiasts continue to arrive in droves, packing out the Ace's car park. The main thing that unites these people is that they were all looking for something that would stand out from the usual hot hatch offerings. They each have their own story to tell, but bring them together and there's a real sense of community. It's part of what makes owning a performance car so special.
Meeting the N-thusiasts 20 Feb 2020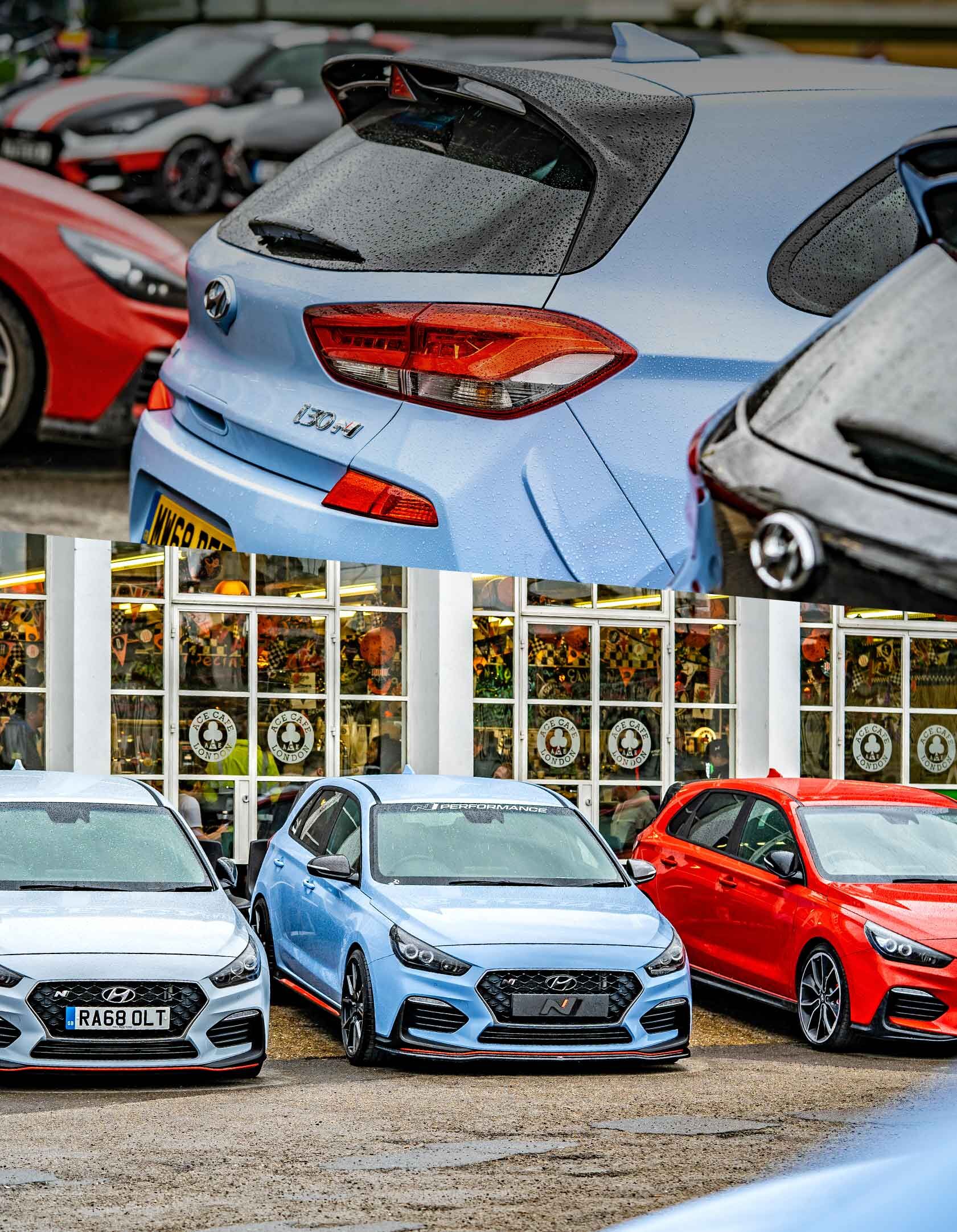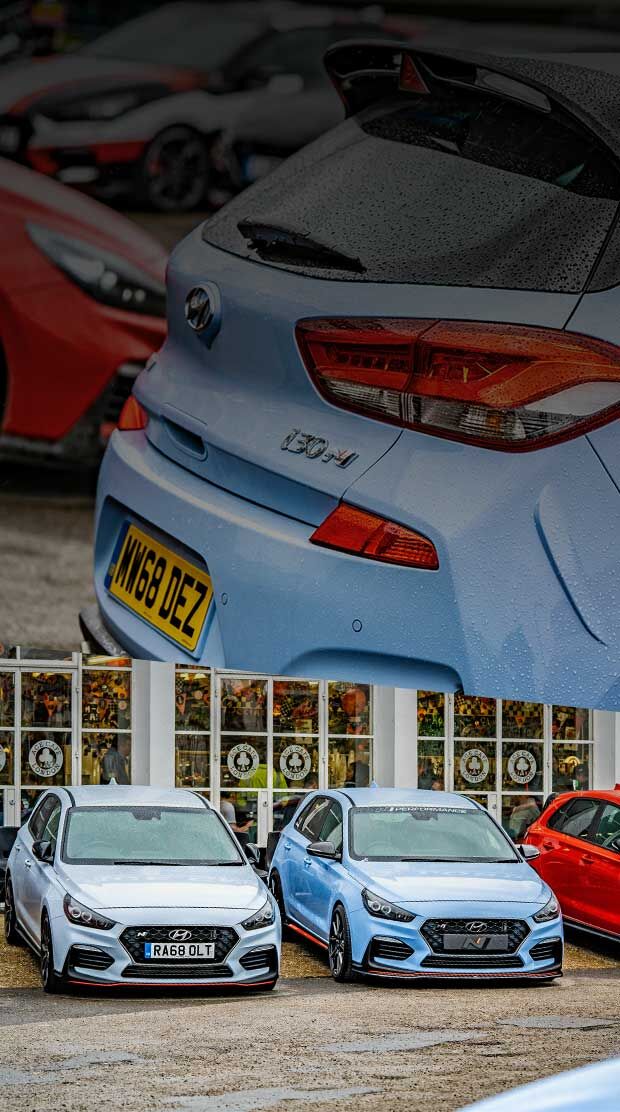 Chris Pickering
A lifelong petrolhead, obsessed with performance cars and classics. Full-time motoring journalist, former development engineer and occasional racing driver. Usually found on the road or in the garage.