Performance MeasuredinBPM
Competing in
an autosolo
N-ZINE 30 Jan 2020
by Chris Pickering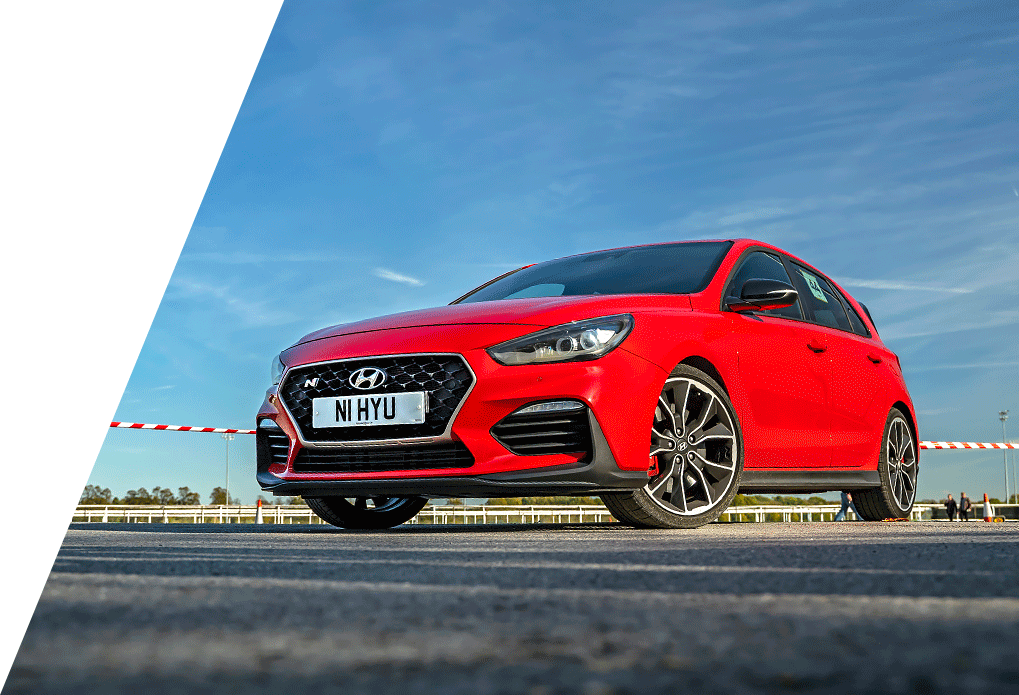 Competing in
an autosolo
2020.01.30
by Chris Pickering
We've all dreamed of having a go at motorsport. Those idle moments spent wondering what it would be like to line up at the start of a rally stage or to take the chequered flag in a race.
If you've ever looked into it seriously you'll know that motorsport can be eye-wateringly expensive. But it doesn't have to be. To prove just how accessible it can be, we took a completely standard i30 N Performance hatch and entered the Southern Car Club's autumn autosolo at Kempton Park Racecourse.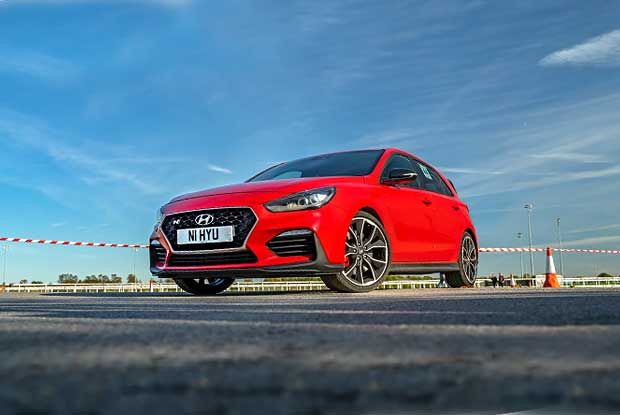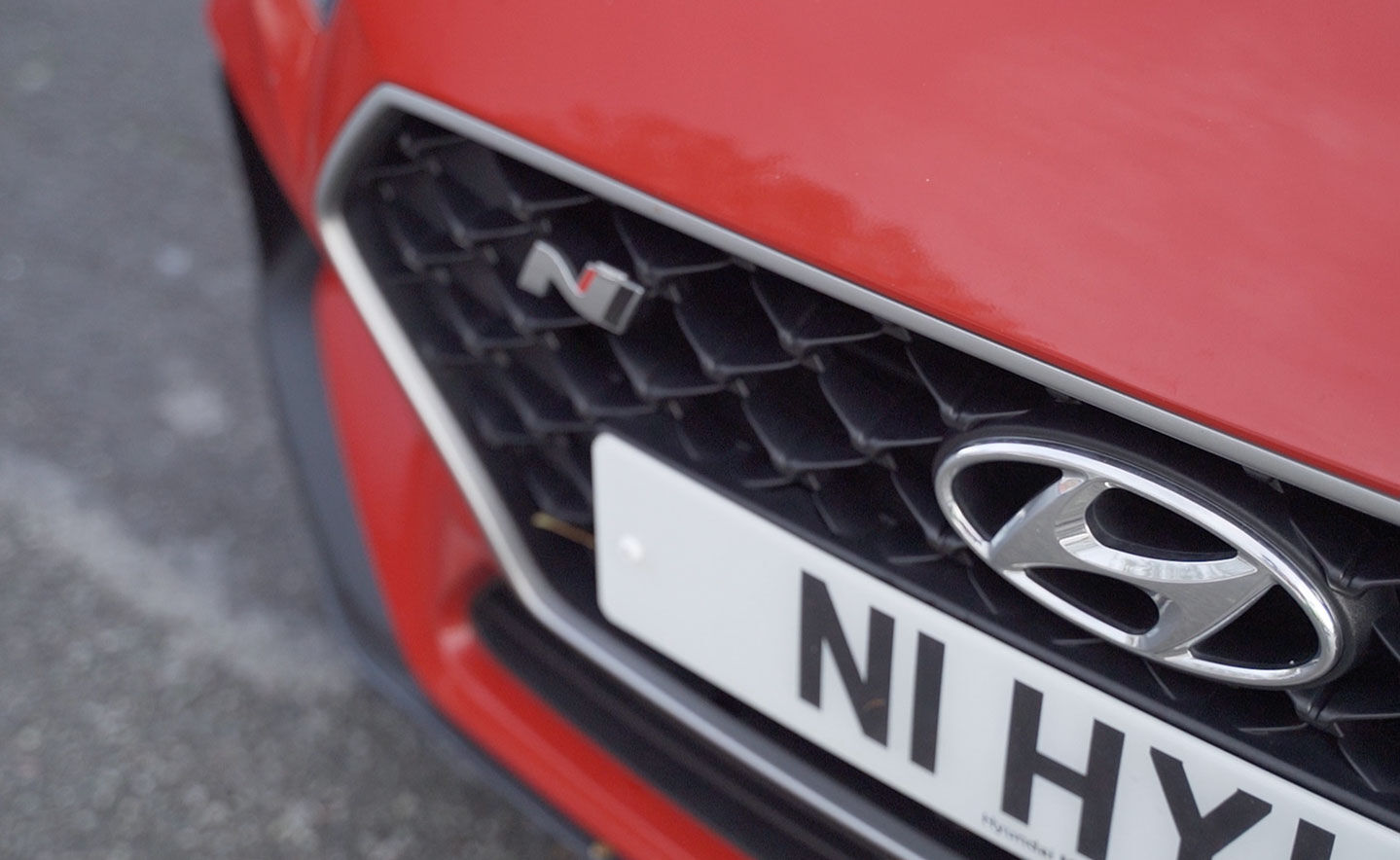 Autosolos are a timed competition where you drive on a course laid out around a series of cones. The aim is to set the fastest possible time, with penalties applied if you hit a cone or go the wrong way.
Almost any type of car can be entered and you don't need any special preparation or safety equipment. It's also inherently safe – outright speeds are quite low, there's only one car on the course at a time and the venues used (generally airfields or car parks) mean that the chances of hitting anything solid are extremely low. Factor in bargain basement entry fees – around a quarter of the cost of a track day – and relatively low wear on the brakes and tyres, and you have by far the cheapest form of competitive motorsport.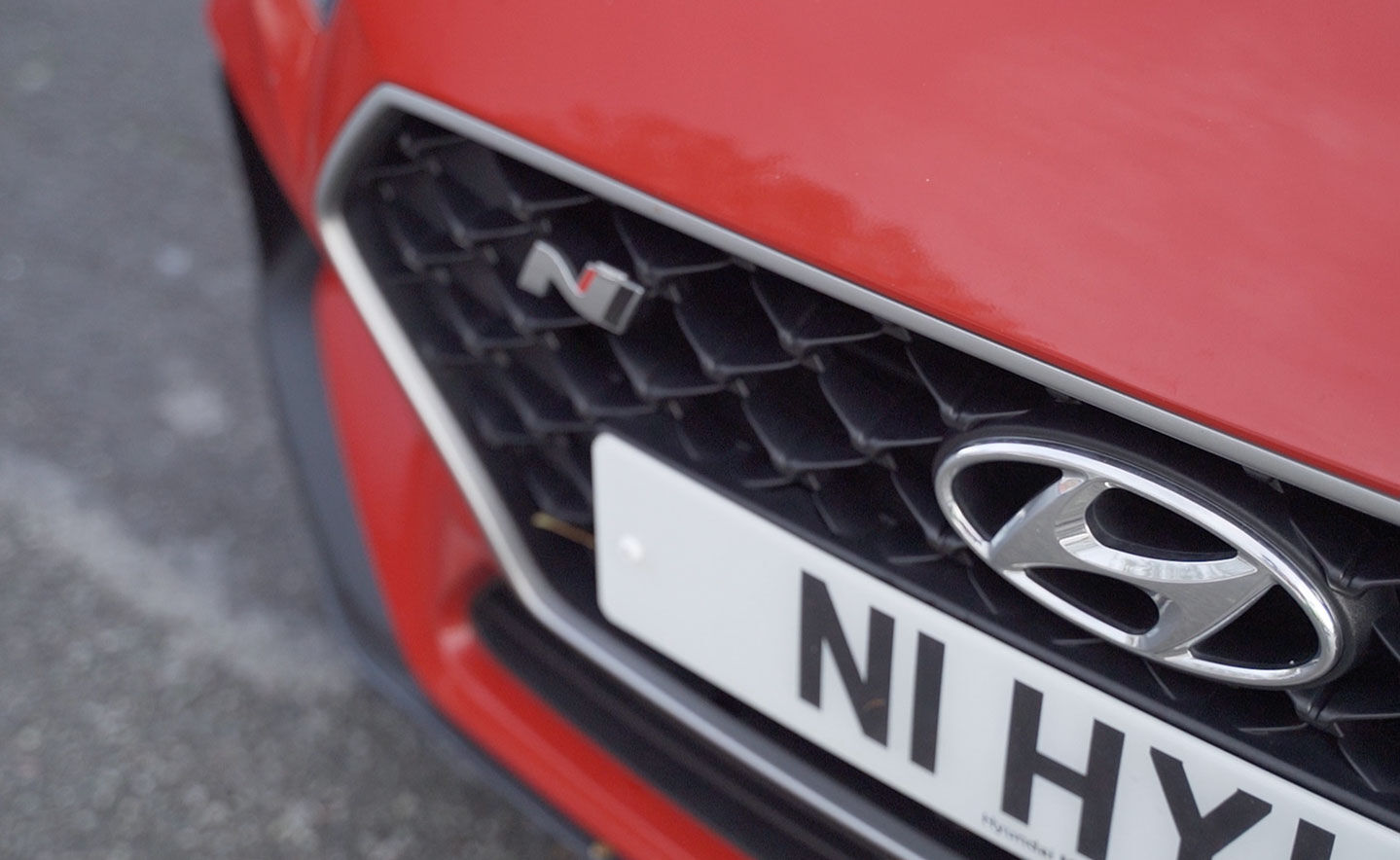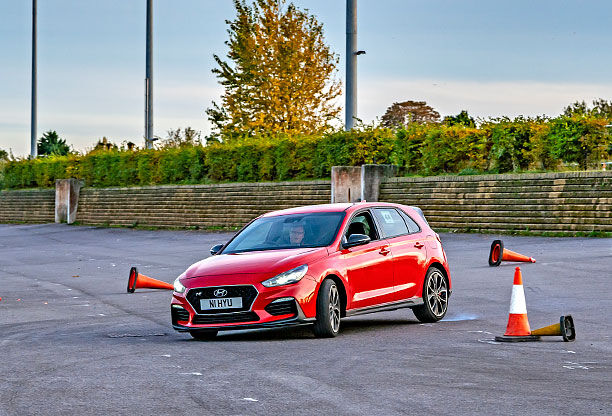 Lining up at the start, I engage N Mode and the adrenaline begins to build. And then it's time to go. Suddenly the world catapults forward into a blur of cones, braking points and induction noise.
Thanks to its tenacious front end grip and alert, feelsome steering, the i30 N scythes through the corners with real speed and precision. With the ESC disabled, the back end can be coaxed into rotating by using a spot of trail braking into the faster turns. For the hairpins, a proper mechanical handbrake allows you to unleash your inner rally driver (it's not necessarily the fastest way around a course like this, but it's certainly a lot of fun).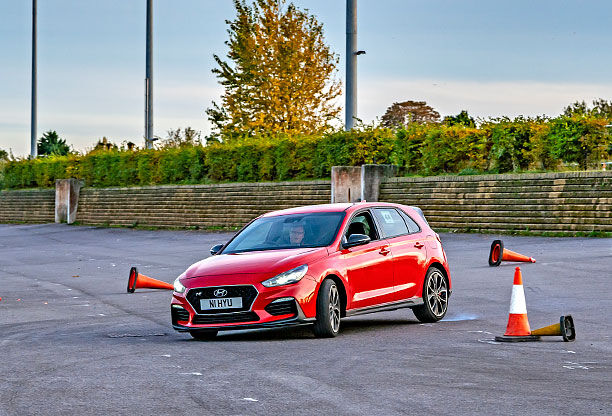 As the day progresses, my times steadily improve. Part of that comes down to getting a feel for the layout of the courses, but growing familiarity with the car also helps. What really strikes you is just how effective the N's e-diff is under acceleration. Just when you think the front end is about to wash wide, it seems to discover a whole other reserve of traction. You can accelerate so much earlier and so much harder than logic dictates that you should be able to in a front-wheel drive car.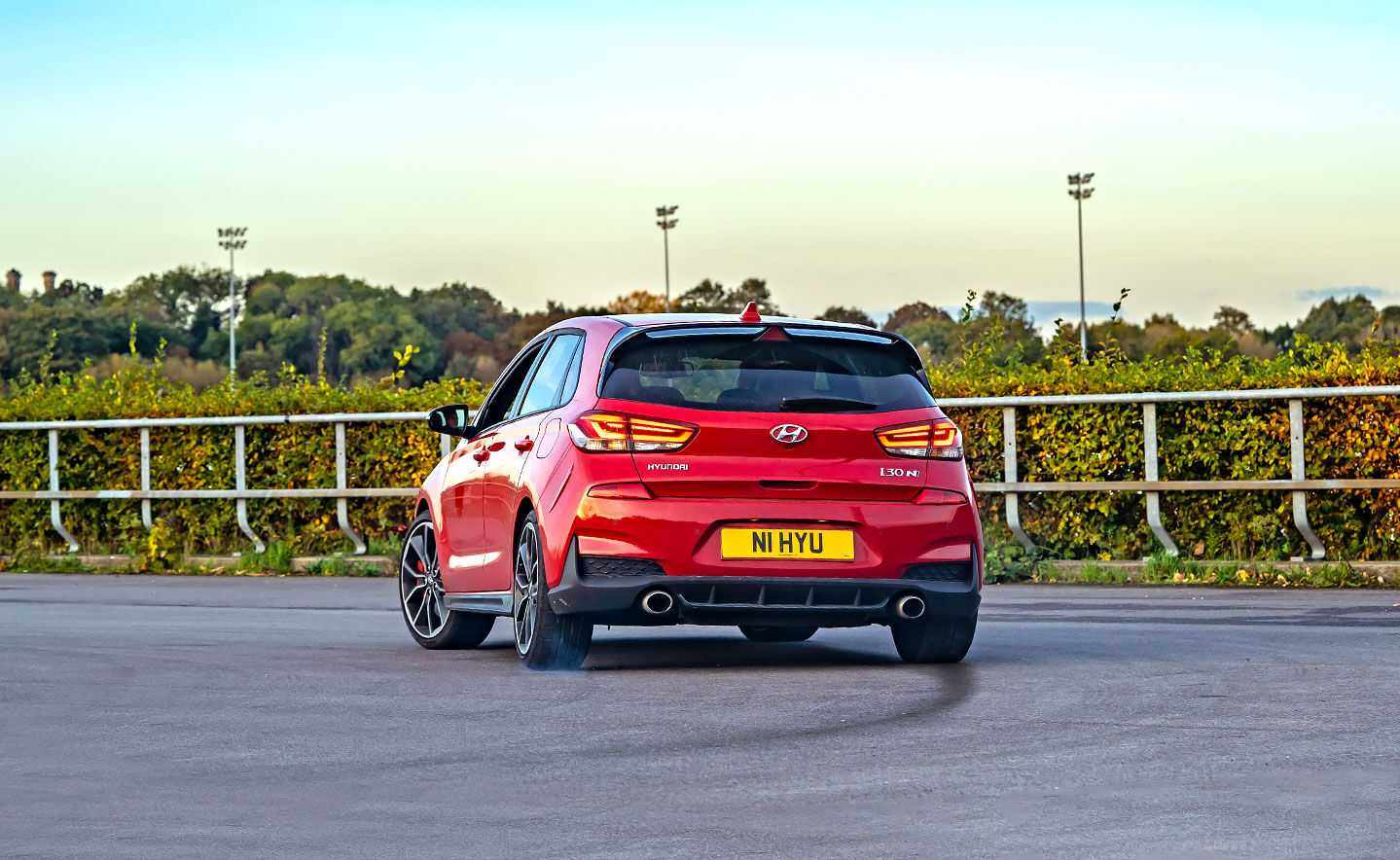 Each run lasts for just under a minute and you typically cover a total of 12 runs split over four different courses. By the end of each round I'm buzzing with adrenaline. You might not reach the same speeds as you would on a track day, but the competitive element results in an even bigger rush. Make no mistake, this is proper motorsport.
By the time the final scores are totted up, I'm eighth in class, which seems respectable for a first attempt. The N, meanwhile, has acquitted itself superbly. It's taken on a competitive event without so much as breaking a sweat, proving fast and entertaining along the way.
While some competitors are busy swapping wheels and tyres, we justswitch back into N Custom mode, fire up the navigation system and headfor home. It really is that easy.
Competing in an autosolo 30 Jan 2020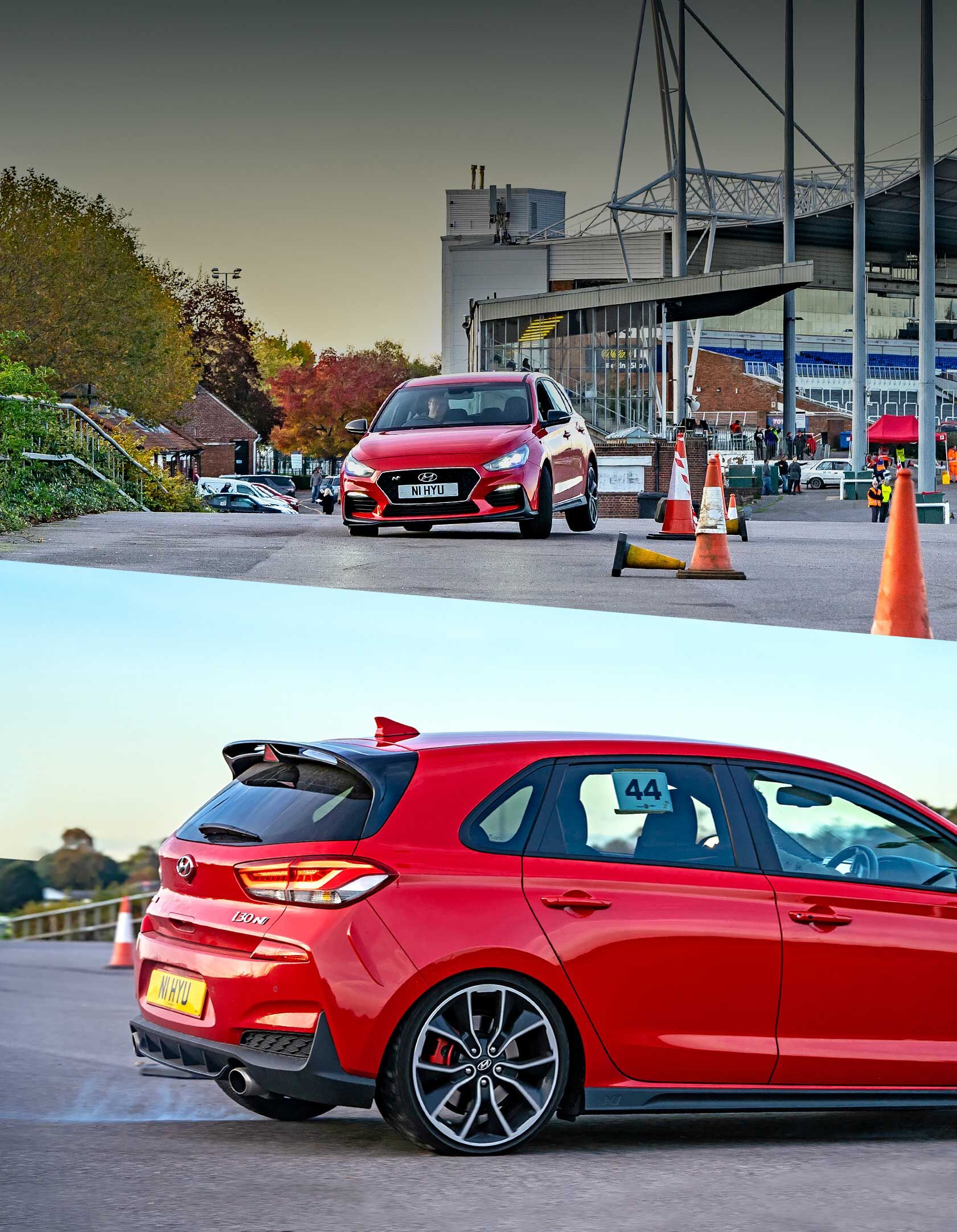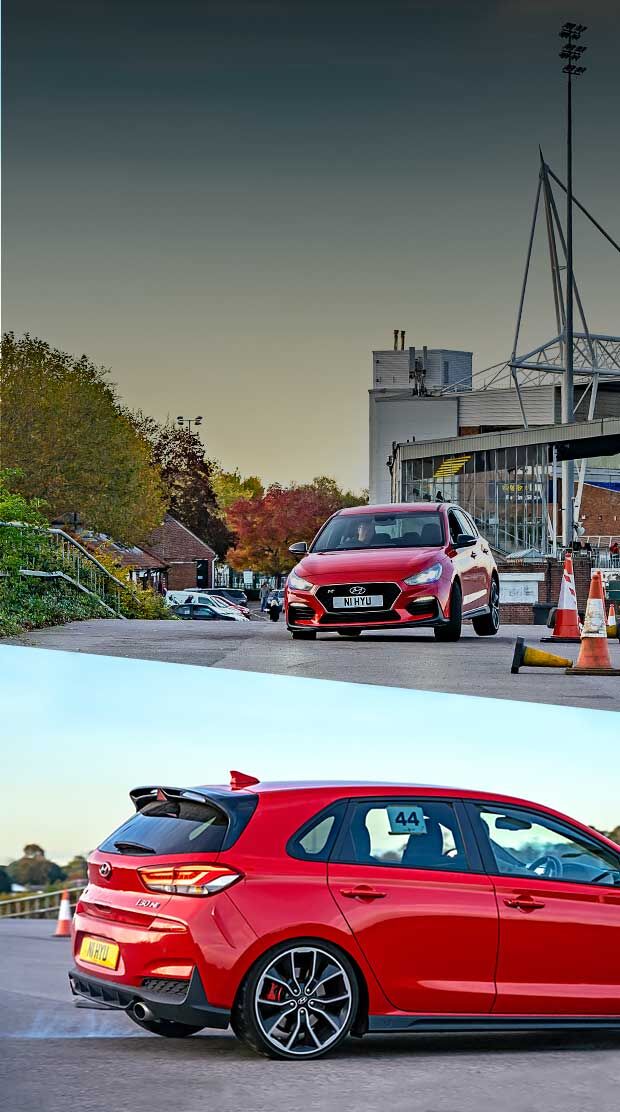 Chris Pickering
A lifelong petrolhead, obsessed with performance cars and classics. Full-time motoring journalist, former development engineer and occasional racing driver. Usually found on the road or in the garage.