Performance Fun to drive
On track with the
UK's N-Thusiasts
N-ZINE 19 Mar 2020
by Chris Pickering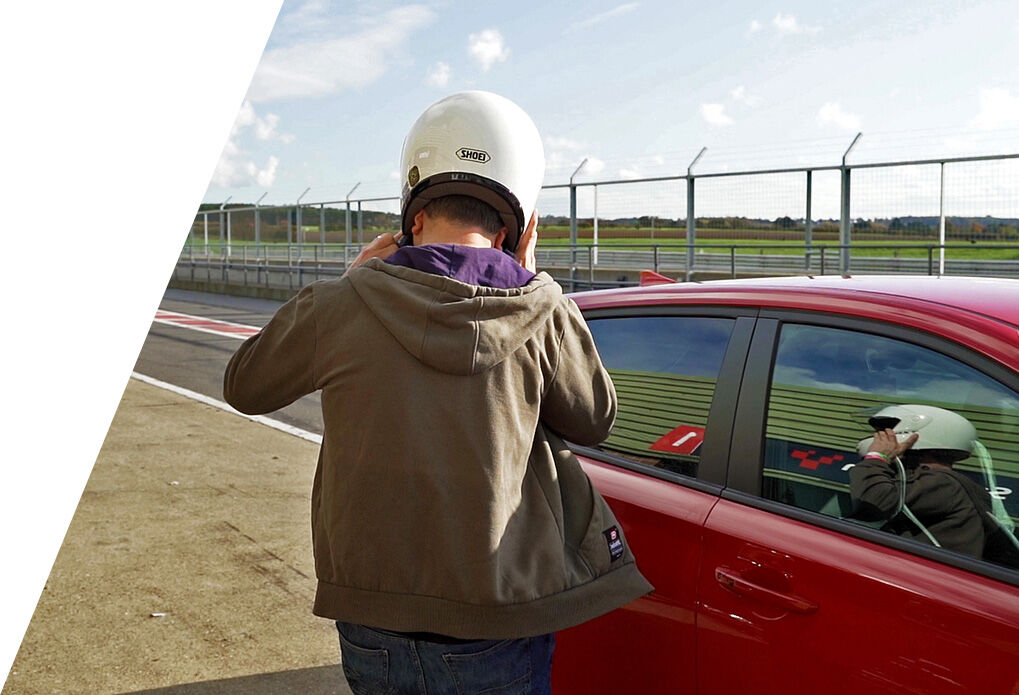 On track with the
UK's N-Thusiasts
2020.03.19
by Chris Pickering
Today is shaping up to be a good day. After weeks of autumnal gloom, the clouds have miraculously parted and the Snetterton race circuit is bathed in sunshine. It's barely 9am and we're already about to head out for the first sighting laps on a track day with the UK's i30 N Owners Club.
We're in good company. Not only are there half a dozen cars from the club itself here, but it turns out that two more Ns have turned up by coincidence. No wonder we're causing a bit of a stir in the pit lane.
The first few laps are carried out behind a pace car, giving those – like me – who've not driven Snetterton before a chance to get their bearings. It's a great track. Built on the site of a World War II airfield, it's almost billiard table flat, but virtually every other conceivable challenge is present: tight hairpins, big braking zones, fast sweeping corners and a mixture of different cambers. It's a perfect playground for the i30 N.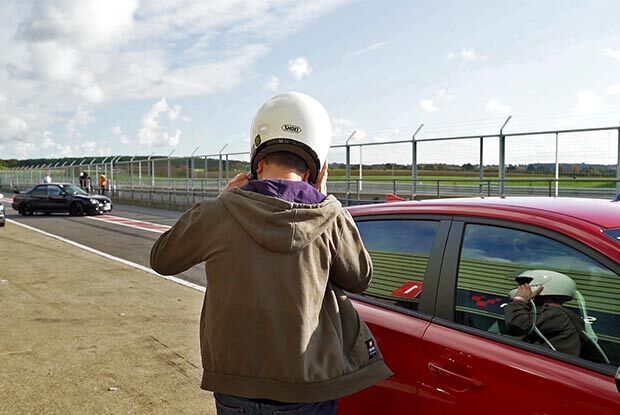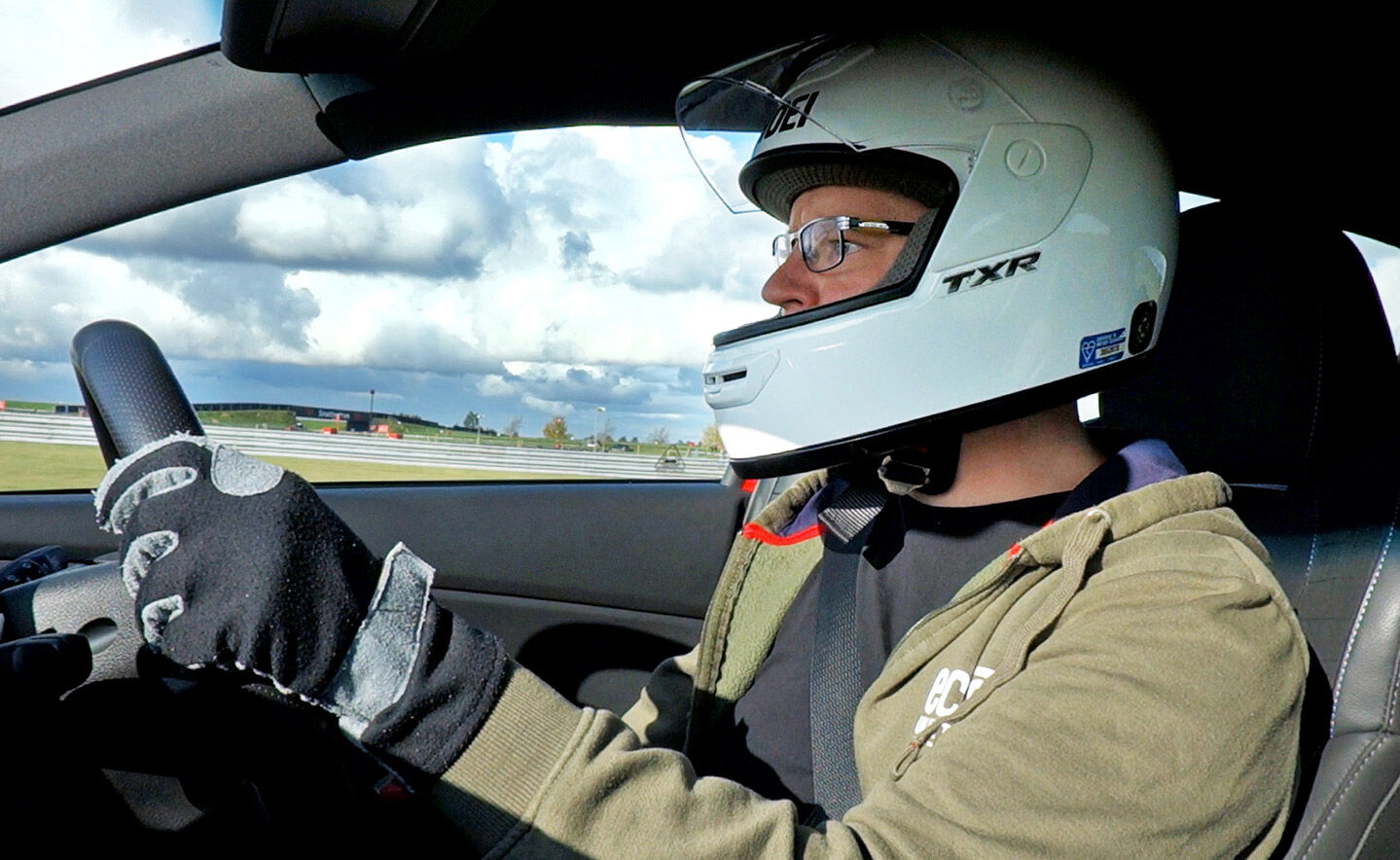 I start off in N Custom Mode, with the powertrain and steering in their most track-focused settings, but with the Electronically Controlled Suspension dialled back to the intermediate Sport position. I've also got the stability control switched into ESC Sport to allow a little bit of slip. Actually, quite a lot of slip, as it turns out. Trail the brakes or lift-off mid corner and you can coax it into quite significant slides, even with the safety net in place. And unlike some hot hatches you can disable the stability control completely. Off really does mean off.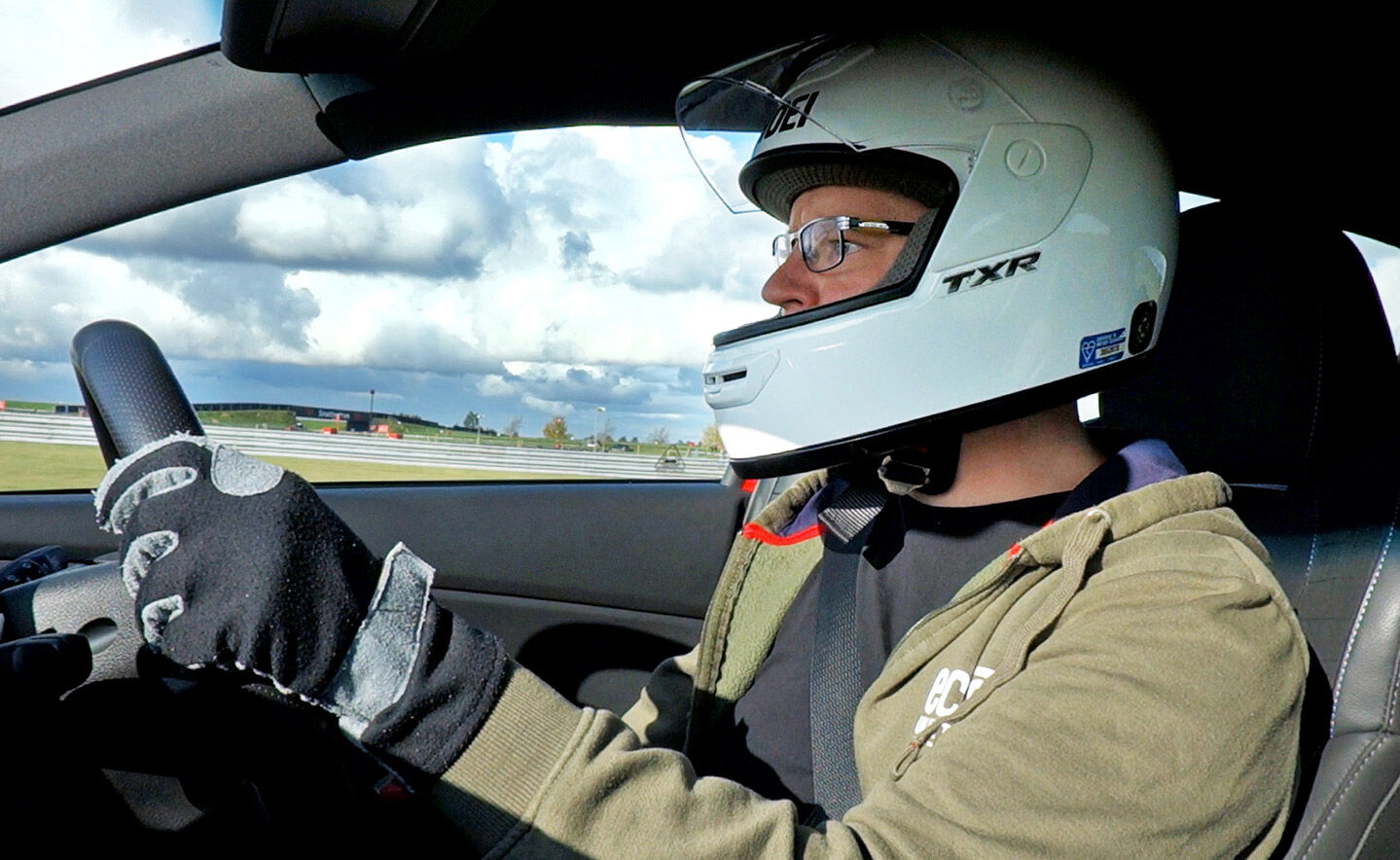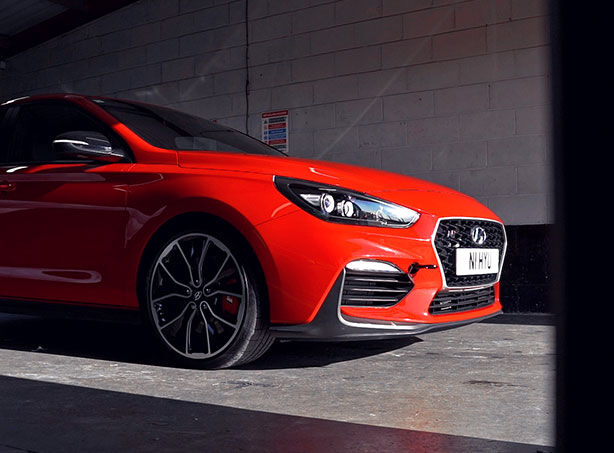 Before I get too carried away it's time to head back into the pits to cool down for a few minutes. It's here that we get chatting to Aiden Crockett, a regular track day attendee, who bought his i30 N earlier this year.
"I went for the i30 N because it's track-ready right out of the box," he comments. "You can get in, thrash the life out of it around a circuit and then just drive home afterwards. You don't even have to lift the bonnet."
The i30 N surprises a few people, Aiden notes: "It's great fun and you can keep up with some far more expensive machinery. I've already had a few people today come up and ask if they can sit in the car or find out a bit more about it."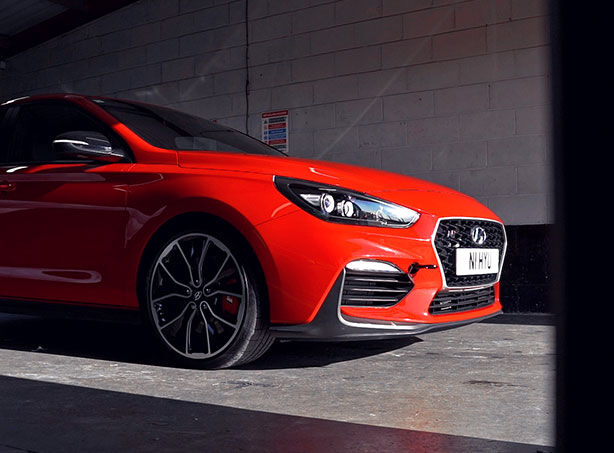 For others, it's their first taste of a track day. Shannon Larner and her dad Chris share an i30 Fastback N that they bought just a few weeks ago. "I've never actually been to a track day before. By the time we got the car it was too late to book a slot on the track, but we were interested to come and have a look," comments Shannon.
"Everyone's been really friendly and I've had a chance to have a ride in some of the other Ns. It was great fun – I couldn't wipe the smile from my face. Next time we're definitely going to take our car on track."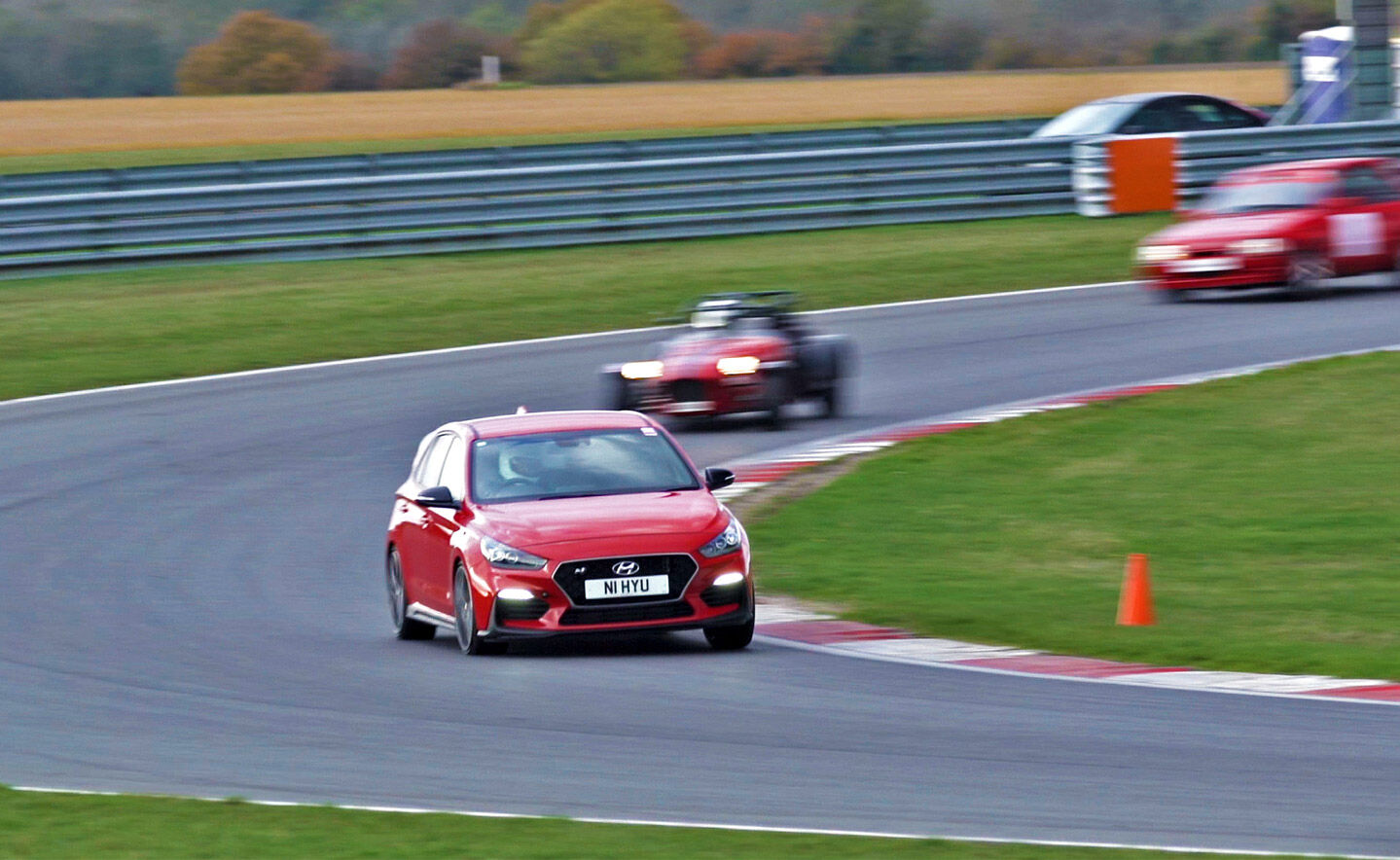 As three of the other Ns return to the track, I decide to join them. For a few laps we go round in unison, picking our way through the slower traffic. It's fascinating to watch them in action. The Ns adopt a fantastic attitude through the corners – hunkered down on the track like baby touring cars.
After a quick breather I head back onto the circuit, this time switching into full N Mode. It turns out to be revelation. On the track, the N's stiffest suspension setting takes the already-impressive responses up yet another notch. That's particularly apparent through the notoriously tricky corners at Brundle and Coram. Both are fast sweepers in one direction, followed immediately by a tight corner in the other. This sort of sequence is a stern test of chassis setup – particularly in a front-wheel drive hot hatch – but the N takes it all in its stride. It absolutely nails the balance between adjustability and composure.
We carry on like this for the remainder of the afternoon – trying to nibble away at little areas of lost time and push that little bit harder. Factor in good company, interesting cars and the evocative setting and it's difficult to imagine a more fun or rewarding way to spend a day.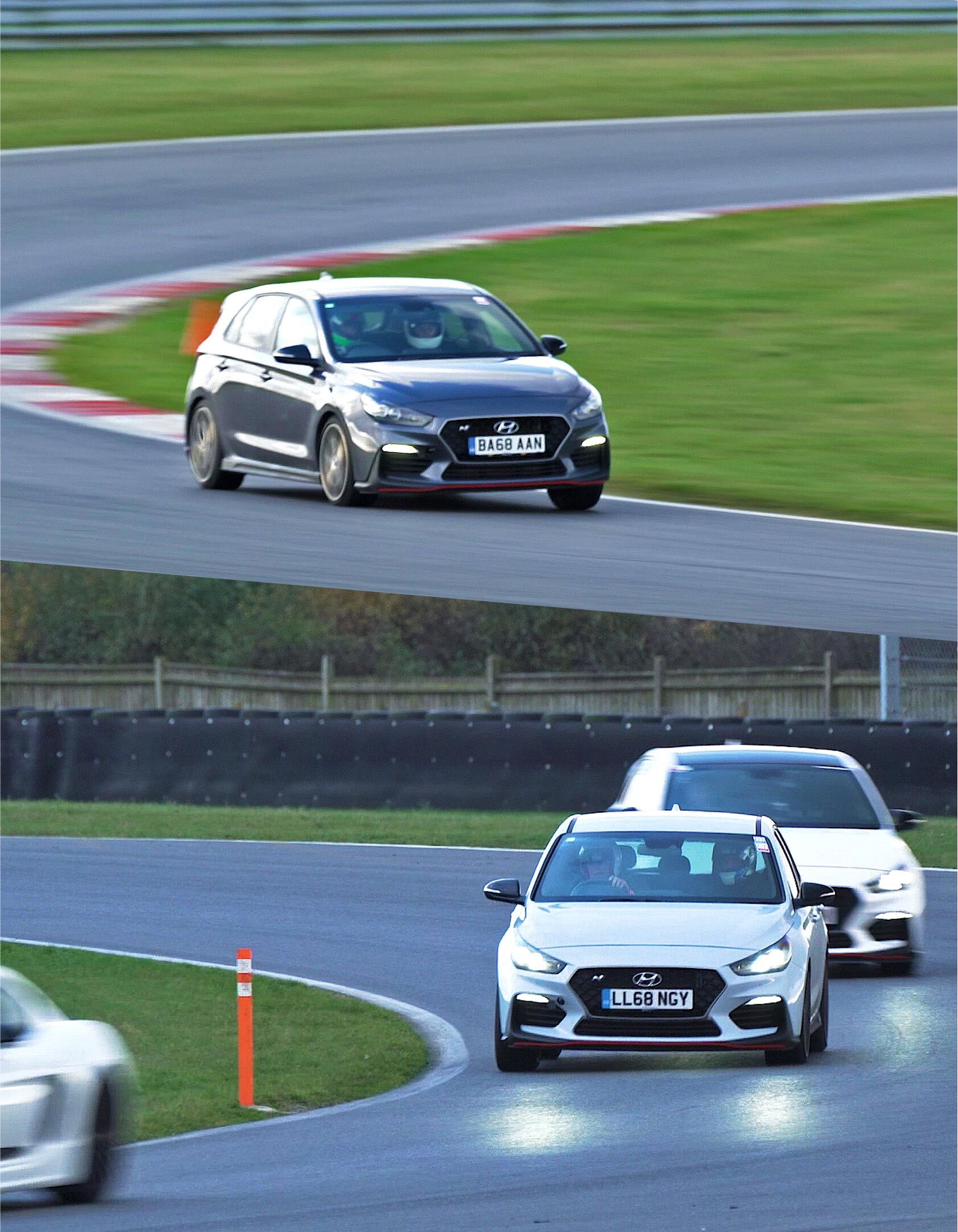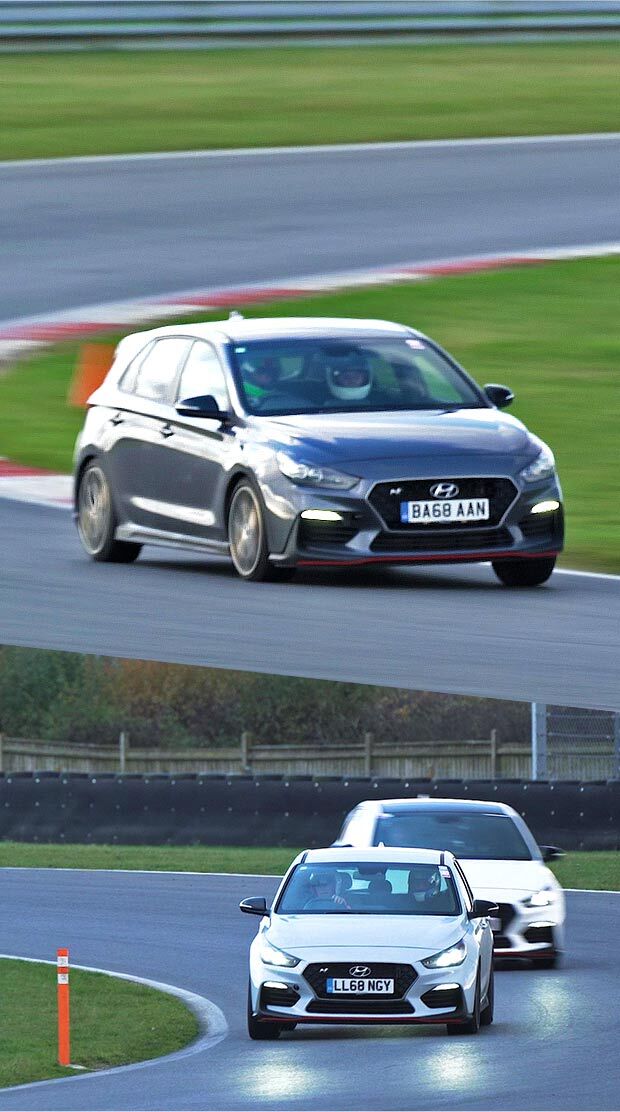 Chris Pickering
A lifelong petrolhead, obsessed with performance cars and classics. Full-time motoring journalist, former development engineer and occasional racing driver. Usually found on the road or in the garage.